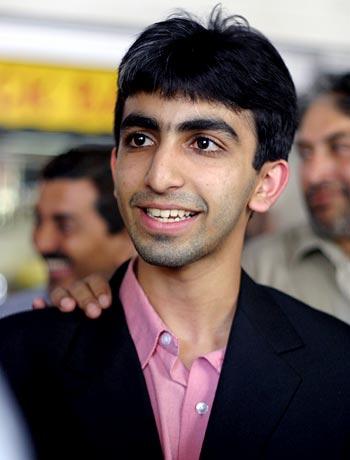 Indian ace Pankaj Advani notched up a thrilling win over compatriot Dhruv Sitwala in the semi-final to set up a title clash with nine-time winner and defending champion Mark Russel in the World Professional Billiards Championship in Leeds.
Advani edged past Sitwala 1037-972 in an extremely close match.
Advani took a slender lead forward to the second two hour session after a nip and tuck throughout. With approximately 13 minutes left, the 24-year-old National champion at both Billiards and Snooker, compiled a 142 break to pip a much improved Sitwala.
In the other semi-final, compatriot Rupesh Shah squandered a first session lead and succumbed to his elementary mistakes to go down 880-1366 against nine time-winner Russel.
The first session was in the favour of Shah as he build up a lead of nearly 200 against Russel but in the second session the defending champion started to flow and after his 166 and 267 breaks never looked in trouble.
Shah could only manage a poor 272 total points in this session, missing a few elementary shots.