Kerala Chief Minister Oommen Chandy's meeting with Bengaluru blasts accused Abdul Nasser Madani has drawn the ire of investigators and the prosecution team in Karnataka. Vicky Nanjappa/Rediff.com reports.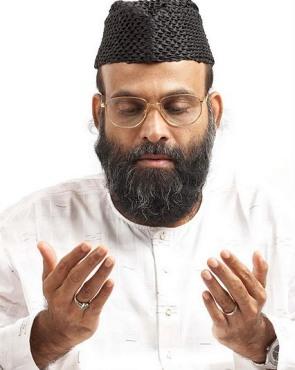 Hero in one state and villain in another -- that is what Peoples Democratic Party leader Abdul Nasser Madani is.

Madani, an accused in the 2008 Bengaluru blasts case, was released on bail for a month on medical grounds after being jailed for four years.
Kerala Chief Minister Oommen Chandy called on him at a health resort in Bengaluru a couple of days ago, angering investigators and the prosecution team in Karnataka.

"He (Madani) is not in custody for any ordinary case. It is a case of terrorism," a member of the prosecution team in the Bengaluru blasts case pointed out. "The evidence is very circumstantial like it is in any case of terrorism and the battle in court is a tough one. It is very important that the witnesses stick to their stand. If chief ministers call on an accused, then it could prove fatal."

Why is a terror accused like Madani so important to the Kerala chief minister, especially when the state government was glad to see his back in the past?

The answer to that lies in the clout that Madani enjoys among Muslims in North Kerala.

Although Chandy may have considered Madani a liability at first, sources told this correspondent the Kerala chief minister cannot ignore a man who can influence Muslim votes in the state's Malabar region where there are posters seeking his release.

Intelligence Bureau agents told Rediff.com that the Kerala government staged a symbolic protest when the Karnataka police arrested Madani in August 2010.

The ruling alliance changed its stand after it realised that Madani's arrest and his failing health had enhanced his clout in north Kerala.

The Kerala government called on the Karnataka government for his release. A resolution was passed in the state assembly to this effect as well.

A source associated with the investigation into the 2008 Bengaluru blasts case told Rediff.com, "He was arrested when the BJP (Bharatiya Janata Party) was in power (in Karnataka) and just because there is a change in the government today the policy of the state cannot change. We fight the case as the state of Karnataka, and not as the BJP or Congress."
"A chief minister of a state cannot come in and go about his business personally, as there is protocol involved. During any such visit, a clearance has to be given by the state home ministry and the chief minister's programme should have been informed well in advance," sources told this correspondent.

Madani's supporters see nothing wrong in Chandy's gesture. "He (Madani) has been wrongly accused," one supporter told this correspondent. "People cannot forever quote the Coimbatore blasts case as he was acquitted in the case. He has been wrongly framed and it is the duty of the Kerala government to ensure that he gets justice."
"A chief minister meeting Madani sends across a strong message that he cares for his people and a big deal ought not to be made out of it."