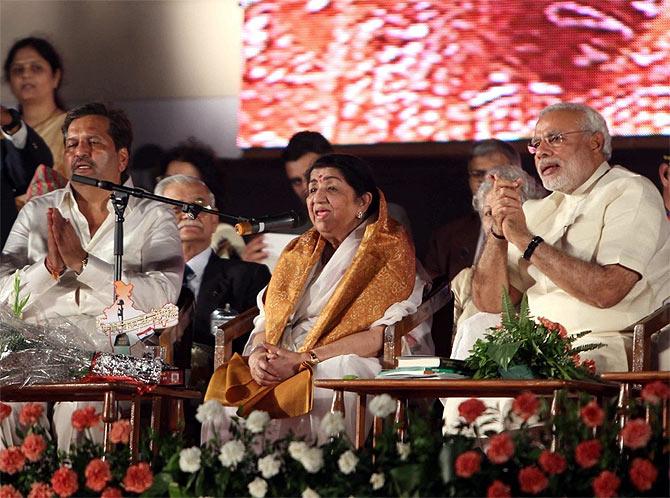 Many of you must have met Narendra Modi at maybe an event like this. You may even have a photograph with India's next prime minister.
Please Share your memories of, and your photographs with Mr Modi with the rest of the world, right here.
Photograph: Lata Mangeshkar and Narendra Modi sing Aie Mere Watan Ke Logon at an event in Mumbai.