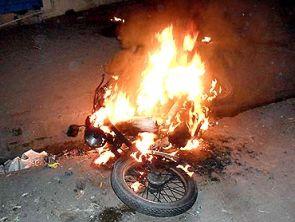 The agencies interrogating Indian Mujahideen commander Yasin Bhatkal find him tough to deal with. At first he tried to wriggle out of an arrest but later seemed determined to take on the investigators.
Before the Bihar Police booked him Yasin Bhatkal was asked if he regretted any of his actions. His immediate reply was each one got what they deserved and he had no regret about it. Bomb blasts are common, so what is the big deal about it, he told his interrogators.
He has not yet admitted his role in any of the blasts. Officers with special skills will be assigned for questioning as there is a pattern involved in breaking such high profile terrorists.
Yasin, the police say, has all the skills to dodge investigators. He is clearly trained in this aspect and will continue to be as dodgy as possible. Moreover, he is determined and shows no remorse, which makes the job even more difficult. The police are trying to get details about his role in various blasts. An officer from Karnataka, who has been on his trail since 2007, said that they are awaiting their turn to question him. They want to find out about the rise of the Indian Mujahideen in Karnataka.