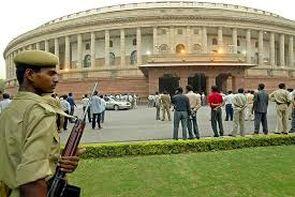 Both Houses of Parliament were adjourned sine die on Wednesday, bringing the Winter Session to a close two days ahead of schedule.
They were originally scheduled to function from December 5 to 20.
The only significant achievement of the Winter Session was the passing of the Lokpal and Lokayukta Bill by both Houses.
Cutting across party lines, political leaders welcomed the development as a historic step, and hoped that the menace of corruption at all levels of government and in public life would be effectively tackled and ended.
Prime Minister Manmohan Singh has hailed the passage of Lokpal Bill as a historic step to fight corruption, and added that Parliament in its wisdom has chosen to enact the landmark legislation.
The passing of the landmark Bill also resulted in social activist Anna Hazare ending his nine-day-long fast at Ralegan Siddhi in Maharashtra's Ahmadnagar District on Wednesday.