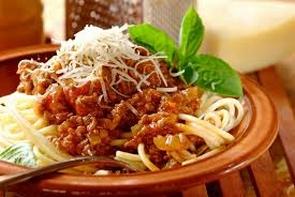 The Al Qaeda and other terror groups are obsessively meticulous about accounting. Leave alone guns and explosives, they keep a tab of every penny spent -- even on a bar of soap, a light bulb or spaghetti. Vicky Nanjappa reports
Terror groups function like multi-nationals. Over a 100 invoices and bills retrieved from an Al Qaeda hub in Timbaktu Mali, North Africa reveal that the terror group keeps an accounts of even the most minor expenses.
Here is a list (left bottom) that shows how the Al Qaeda keeps track of its expenses (in US Dollars). (The list shows the expenses in West African Francs)
Tomatoes and onions: $ 1
Light bulb: $0.60
Meat: $0.80
Charcoal: $1.40
Invoices were found showing that guardians and cooks were paid $100 a month, while the janitor was paid $16 a month. The most lavish spending has been on fidayeens -- $924 a month.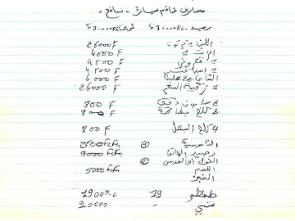 Other expenses include:
Car repairs: $48
Telephone bill: $140
Milk: $52
Oil: $8
Macaroni: $9
Spaghetti: $9
Tea: $12
Sugar: $52
Soap: $1.60
It's not only the Al Qaeda, but also the Lashkar-e-Tayiba and Indian Mujahideen follow the same rulebook. LeT operative David Headley, who scouted targets for the 26/11 terror attacks, had to give an account of every penny of the $15000 given to him by his handlers.
The Indian Mujahideen maintains a ledger of every rupee spent; even if it is for a cup of tea.
Indian investigators say that each group has a financial wing, which monitors the expenses incurred by terrorists. The accounts are maintained on a daily basis and even the salary spent by an operative is accounted for. All accounts are checked by the head of the outfit once a week.
Those who mess with the accounts are punished. This depends on the gravity of the offence, says an investigator.
Sabahuddin Ahmad, an accused in the attack on the Indian Institute of Science, Bangalore in 2005, had said during his interrogation that Rs 50 lakh was sanctioned for the operation. The accounts were maintained, but when the attack "failed", he had said they received flak from their leaders as a "lot of money" was wasted. A scientist -- Professor M C Puri -- was killed and four others were injured in the attack.
Abu Hamza, who led the failed IISc attack, had been stripped off all duties for nine years. He was not given a single operation to handle post 2005. To make matters worse, each time an operative from India lands to train in Pakistan, he was told the story of Hamza by LeT co-founder Zaki-ur-Rehman Lakhvi, say sources.

According to 26/11 key handler Syed Zabiuddin alias Abu Jundal, Abu Hamza died in 2009.