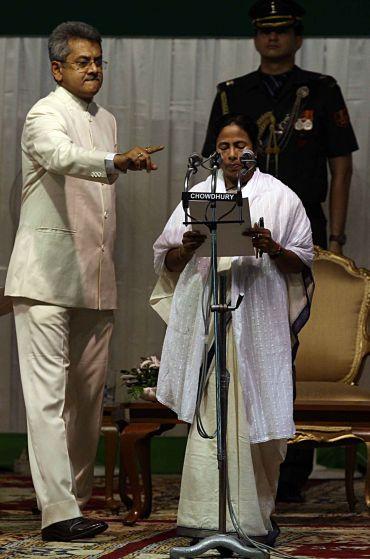 It was a historical day when Trinamool Congress chief Mamata Bannerjee took over as the chief minister of West Bengal, ending the 34-year old Left rule in the state.
However, in this interesting picture, an official makes an 'ambiguous' gesture towards Mamata Banerjee during her swearing-in ceremony at Raj Bhawan in Kolkata on Friday morning.
We ask you, dear readers, to suggest a suitable caption for this picture in the message-board below!
Also Read: Complete Coverage: Assembly Elections 2011
Photograph: Jay Mandal/On Assignment