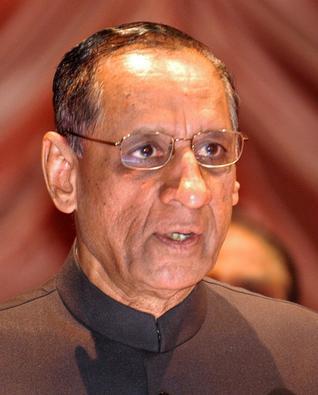 Governor E S L Narasimhan asked Prime Minister Narendra Modi to adopt a cautious approach when trying to deal with the issues that are currently plaguing the states of Telangana and Andhra Pradesh.
'Wait and watch for a year. Let the heat settle down,' seems to be the advice that Andhra Pradesh and Telangana Governor E S L Narasimhan has given Prime Minister Narendra Modi. The governor, who met the PM on Friday, asked him to take a cautious approach to deal with the crucial issues facing Telangana and Andhra Pradesh.
Be it the survey or the bifurcation of government employees, or even the new capital of Andhra Pradesh, the governor has asked the PM to be cautious and wait for a year before taking any decision.

The governor also briefed the PM about the outcome of the meeting he had with Chandrababu Naidu and K Chandrasekhar Rao, the chief ministers of Andhra and Telangana respectively. Narasimhan told Modi that people, in general, were agitated and apprehensive about the situation becoming volatile.
According to highly-placed sources within the Prime Minister's Office, Modi also heard the governor's take on the issue of the 5,600 government employees and said that he was confident that he would be able to resolve it amicably with Chandrababu Naidu and Chandrasekhar Rao.
Modi also inquired about the census and also the new capital for Andhra Pradesh. Modi also praised the governor for bringing the two chief ministers to the table, to discuss their problems.

Narasimhan enjoys unique status, as he is governor of two states, as provided to him by Parliament Act, 2014. He is also accorded with special powers regarding the law and order in Hyderabad.
Image: Governor of Andhra and Telangana ESL Narasimhan.