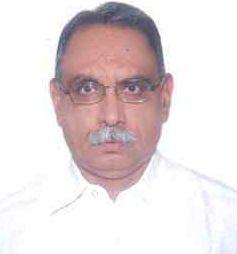 The United States has requested India for "provisional arrest" of Congress leader and Rajya Sabha member K V P Ramachandra Rao after he was indicted by an American court in an alleged international racketeering conspiracy involving bribes of USD 18.5 million (Rs 111.629 cr) for allowing mining of Titanium minerals in Andhra Pradesh.
In a letter sent by National Crime Bureau of the US through Interpol to Central Bureau of Investigation, the US authorities have said Rao should be put under provisional arrest till all the documents were handed over to India through diplomatic channels, official sources said.
The sources said CBI sent the letter to the Andhra Pradesh Police asking them to take action against Rao, who was a close aide to late Andhra Pradesh chief minister Y S Rajasekhara Reddy.
The US also informed CBI that Interpol had already been approached for issuance of Red Corner Notice against Rao, who was charged in the US in an alleged international racketeering conspiracy involving bribes worth USD 18.5 million to state and central government officials in India to allow the mining of Titanium minerals in Andhra Pradesh.
A US federal five-count indictment, returned under seal in June 2013 and unsealed in Chicago on April three, charges 65-year-old Rao and five others with one count each of racketeering conspiracy and money laundering and two counts of interstate travel in aid of racketeering.
Rao was not immediately available for comments.
Apart from Rao, the others charged are Hungarian businessman Andras Knopp, 75, Suren Gevorgyan, 40, of Ukraine, Gajendra Lal, 50, an Indian national and permanent resident of the US who formerly resided in Winston-Salem, North Carolina, and Periyasamy Sunderalingam, 60, of Sri Lanka.
A defendant, Dmitry Firtash 48, a Ukrainian national was arrested on March 12 in Vienna.
Beginning in 2006, the defendants allegedly conspired to pay at least USD 18.5 million in bribes to secure licenses to mine minerals in Andhra Pradesh.
The mining project was expected to generate more than USD 500 million annually from the sale of titanium products, including sales to unnamed "Company A", headquartered in Chicago.
The indictment seeks forfeiture from all six defendants of more than USD 10.59 million and alleges that these individuals used US financial institutions to engage in the international transmission of millions of dollars for the purpose of bribing Indian public officials to obtain approval of the necessary licenses for the project.
They allegedly financed the project and transferred and concealed bribe payments through an international conglomerate of companies besides using threats and intimidation to advance the interests of the enterprise's illegal activities.
According to the indictment, Firtash was the leader of the enterprise and spearheaded the participation of Group companies in the project. He allegedly met with Indian officials, including Reddy, to discuss the project and its progress.
Image: Rajya Sabha member K V P Ramachandra Rao