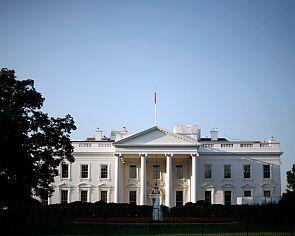 A key White House staffer who was fired after it came to light that he was behind a Twitter account that dished out gossip and pointed barbs at the Obama Administration is an Indian-American.
Jofi Joseph, 40, who was part of the National Security Council's nuclear nonproliferation team, was just six months old when his Indian parents moved from Germany to the US.
A bright student, Joseph won several prestigious awards during his school and college days at Muskegon city in Michigan, including the National Citizen Bee.
In 1993, Joseph, then a student, told a local newspaper that "his parents were natives of India who moved to Muskegon from West Germany when he was only 6 months old".
Joseph was fired from his job in October after a lengthy probe into a stream of tweets that criticised top US officials and leaders like former Secretary of State Hillary Clinton.
He apologised after news of his sacking became public and regretted violating the trust placed in him.
"What started out as an intended parody account of DC culture developed over time into a series of inappropriate and mean-spirited comments," Joseph told Politico in an email.
One person who was not surprised by the revelation was Joseph's high school religion teacher, Russell Gallas, who remembered him as a "smart kid with a robust sense of humour".
"He was reserved and shy...very sharp-witted, fun, but very quiet, very creative," Gallas told The Muskegon Chronicle.
According to the Chronicle's archives, Joseph is the 1990 valedictorian of MuskegonCatholicCentralHigh School, where he won an array of academic honours. As a 17-year-old high school student, he won a National Citizen Bee and a USD 7,000 scholarship.
A Truman Scholar at the PrincetonUniversity, among his academic accolades was a Rotary Fellowship at the University of Salzburg in Austria in 1993.
"I really have a strong interest in government and international affairs," Joseph told the Chronicle in 1993.
"It's my commitment to public service. I want to make a difference in life, and the best way to do this is a career in this, helping to shape our nation and foreign policy," he was quoted as saying.
Joseph, who worked at the White House as Director for Non-Proliferation from August 2011 to October 2013, is now looking for new opportunities, according his LinkedIn profile.
"Former Executive Branch/Capitol Hill Policy Maven Looking for New Opportunities," says the profile.
The profile also indicates Joseph has not lost his sense of humour. It states: "Knows a thing or two about crisis management, thanks to recent experiences!"