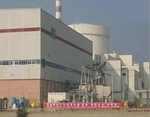 A Chinese company has agreed to pay a penalty of $3 million after pleading guilty to the charges of illegally exporting high-performance coating to Pakistan's Chashma nuclear power plant, US federal authorities said.
Headquartered in Nanjing, the Chinese firm Huaxing agreed to the maximum criminal fine of  $2 million, $1 million of which will be stayed pending its successful completion of five years of corporate probation.
Huaxing was building Chashma II Nuclear Power Plant in Pakistan as part of a nuclear cooperation pact between China and Pakistan.
Chashma II is owned by the Pakistan Atomic Energy Commission, which is an autonomous body under the department of science and technology of the Government of Pakistan.
The terms of Huaxing's probation will require it to implement export compliance and training program that recognises Huaxing's obligation to comply with US export laws. It also agreed to pay another $1 million immediately and be subject to multiple third-party audits over the next five years to ensure the efficacy of its compliance with US export laws.
"In 2010, the Chinese subsidiary of PPG Industries (a global supplier of paints, coatings, optical products, speciality materials, chemicals, glass, and fiber glass) pleaded guilty to the conspiracy to export high-performance coatings for use in the Pakistani nuclear reactor.
|
"In 2011, the former managing director of that subsidiary, a Chinese national, pled guilty. Now, Huaxing -- the PRC-corporate entity that bought the coatings for application in the Pakistani reactor -- has accepted responsibility for its role in the crime," said US Attorney Ronald Machen.
According to count one of the information filed with the court, beginning June 2006 through March 2007, Huaxing conspired to export PPG Industries - a Chinese subsidiary of Pittsburgh-based PPG Industries -- high-performance coatings from the United States to Chashma II, via China, without first having obtained the required export license from the Bureau of Industry and Security in violation of the Exports Administration regulation.
The Pakistan Atomic Energy Commission is the science and technology organisation in Pakistan responsible for Pakistan's nuclear program including the development and operation of nuclear power plants.
In November 1998, following Pakistan's first successful detonation of a nuclear device, the commerce departments' bureau of industry and security added PAEC, as well as its subordinate nuclear reactors and power plants, to the list of prohibited end users under the EAR.
The total value of the three illegal exports was approximately $32,000, according to the department of justice.