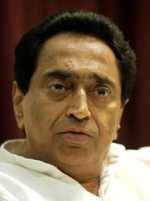 Amid opposition's insistence on a discussion with voting on Foreign Direct Investment in Parliament, the government on Tuesday said it was "not concerned" over it, with Prime Minister Manmohan Singh asserting that the United Progressive Alliance has the numbers.
"Yes, we are confident of numbers," the PM told reporters after an hour-long meeting leaders of UPA which presented a united picture. He was commenting on stalemate in Parliament over FDI issue leading to adjournment of Lok Sabha and Rajya Sabha for the fourth day in a row since the winter session began on November 22.
"The UPA is fully united on any decision of the Speaker and the government...all constituents are firmly behind the government," Parliamentary Affairs Minister Kamal Nath said after the meeting.
Referring to Monday's all-party meeting, he said, "Larger numbers were in favour of discussion to be decided by the Speaker."
Nath said this was discussed on Tuesday and he will meet the Speaker to convey the sense of Monday's meeting.
Home Minister Sushilkumar Shinde, who is also Leader of the Lok Sabha, said, "By Monday, everything would be decided and everything would be settled."
The UPA met a day after the all-party meeting convened by the government to break the logjam. UPA Chairperson Sonia Gandhi, Rahul Gandhi, Defence Minister A K Antony, Rashtriya Lok Dal's Ajit Singh, Dravida Munnetra Kazhagam's T R Baalu, Nationalist Congress Party's Sharad Pawar and Praful Patel, National Conference leader Farooq Abdullah and Finanace Minister P Chidambaram were among those present.
The government got a big relief as the DMK, which was so far ambivalent on the issue of voting on FDI, said it would stand by it with "bitterness" to keep communal forces away and not let the government fall.