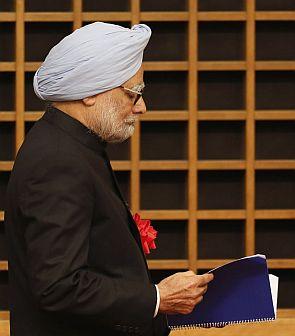 The scam-ridden United Progressive Alliance government is staring down the barrel once again.

A latest expose involving gross impropriety on the part of a government servant who has been dealing with sensitive issues and government institutions in New Delhi, is set to once again embarrass Manmohan Singh's government.
It is believed that a highly-distinguished non-Congress Member of Parliament has in his possession details of a foreign bank account that would not only tarnish the government servant but also hit the UPA government hard.

The widely-respected MP whose credibility is unquestionable has written to the Prime Minister to verify the details of the illegal account in Union Bank of Switzerland's Singapore branch.
When contacted by rediff.com, the MP declined to speak.

He merely said, "Please wait. Let Parliament get stabilised."