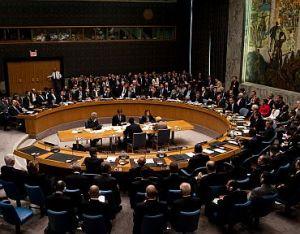 The UN Security Council joined the call made by UN Chief Ban Ki-moon for a thorough and independent investigation into the apparent downing of a Malaysian passenger plane in Ukraine, stressing that all parties should grant immediate access to the investigators.
"The members of the Security Council called for a full, thorough and independent international investigation into the incident in accordance with the international civil aviation guidelines and for appropriate accountability," the powerful 15-nation UN Security Council said in a press statement.
The Council stressed the need for all parties to grant immediate access to the investigators to determine the cause of the incident.
The members expressed their deepest sympathies and condolences to the families of the 298 victims on board Malaysia Airlines Flight MH17 Boeing 777, who lost their lives after the plane crashed in Eastern Ukraine on Thursday.
UN Secretary General Ban Ki-moon had called for a full investigation into the crash as he expressed his condolences to the families of the victims who died in the disaster.
"I am closely monitoring the reports, along with the International Civil Aviation Organisation, a United Nations agency. There is clearly a need for a full and transparent international investigation," Ban told reporters.
The Boeing 777 which was carrying 298 people was en route from Amsterdam to the Malaysian capital, Kuala Lampur when it crashed in eastern Ukraine, near the Russian border.
The tragedy comes just a few months after the Malaysia Airlines Flight MH370 vanished shortly after take-off from Kuala Lumpur with 239 passengers on board.