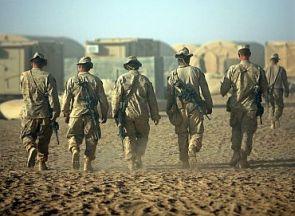 The US will deploy an additional Army combat force of 800 soldiers to South Korea with tanks and armoured troop carrier as part of its ongoing rebalancing efforts within Asia-Pacific region.
"The deployment of 1st Battalion, 12th Cavalry Regiment to S Korea is part of US enduring rebalancing efforts within the Asia-Pacific region, and allows for greater responsiveness to better meet theater operational requirements," Pentagon spokesman Army Colonel Steve Warren told reporters.
This combined arms battalion comprised of approximately 800 soldiers and its own wheeled and tracked vehicles will deployed to conduct operations in support of US Forces Korea and Eighth Army, he said.
"This action supports the United States' defence commitment to the Republic of Korea as specified by the mutual defence treaty and presidential agreements," he said, adding that the battalion will provide a trained and combat-ready force that will deploy with their equipment to South Korea.
The equipment will remain in country for use by follow-on rotations.
The soldiers of the battalion will return to FortHood upon completion of their nine-month rotation, he said.
The announcement came a day after Defence Secretary Chuck Hagel met the South Korean Foreign Minister Yun Byung-se, at the Pentagon, during which the US reaffirmed the crucial role of the US-South Korean Alliance, which serves as a linchpin for peace and stability in the Asia-Pacific region.