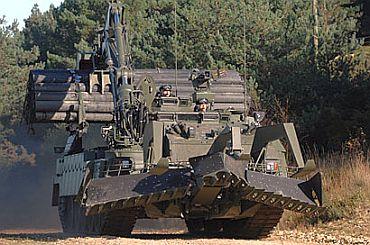 Britain will withdraw 3,800 troops, almost half of the current force serving in Afghanistan's troubled Helmand province, by the end of 2013, Prime Minister David Cameron announced on Wednesday.
Cameron told the Parliament that 3,800 British troops are to be withdrawn from Afghanistan next year.  Troop numbers are already being reduced from 9,500 to 9,000 before Christmas. And numbers would fall to about 5,200 by the end of 2013, Cameron told members of parliament at the prime minister's Questions.
The announcement comes after an hour-long video call on Tuesday between Cameron and United States President Barack Obama. All North Atlantic Treaty Organisation operations in Afghanistan are due to finish by the end of 2014, with responsibility being transferred to Afghan forces.
Britain is the second largest contributor to the US-led coalition forces in Afghanistan. The majority of United Kingdom armed forces in Afghanistan operate in the southern province of Helmand.
But a small number of British troops would remain in the country beyond that, working at an officer training academy and 'involved in returning equipment and dealing with logistics', Cameron was quoted as saying by the BBC.
Cameron said, "We'll be able to see troops come home in two relatively even steps", in 2013 and 2014.
In a subsequent statement in the House of Commons, Defence Secretary Philip Hammond added, "Over the last 11 years we have been helping to ensure that Afghanistan's past is not inevitably its future.
"As we move towards full transition at the end of 2014, it is clear that there remain huge challenges ahead for the Afghan people. "Our combat mission is drawing to a close, but our commitment to them is long term."
He told MPs that the UK had 'ongoing funding commitments' to the country amounting to 250 million pounds a year.
Earlier, a spokesperson for Afghan President Hamid Karzai confirmed he had spoken to Cameron by phone. A statement from the Afghan presidential palace said, "They (Karzai and Cameron) talked to each other about the peace process, the successful security transition and about the agenda of trilateral talks between Afghanistan, Pakistan and UK which are going to be held next month."
The decision on the pace of withdrawal was agreed at a meeting of the National Security Council on Tuesday, at which officials said politicians and military chiefs were in consensus on the timetable.
The US currently has about 60,000 troops in Afghanistan, after withdrawing some 23,000 this year. The White House is expected to spell out its plans for withdrawal in January.
Since 2001, a total of 438 British personnel have died in Afghanistan.