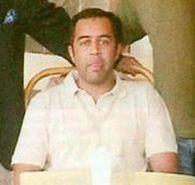 India has been advised by British prosecutors not to appeal further for the extradition of Ravi Shankaran, the key accused in the Naval War Room leaks case.
"We have advised the Indian authorities that an appeal against the high court's decision is not possible. The court's decision turned on a factual matter specific to this case, not a broader legal issue, and the Supreme Court will only hear cases concerning a point of law of general public importance," a Crown Prosecution Service spokesperson told PTI in London on Monday.
The CPS, representing the Indian government, had 14 days to appeal against the judgement dated April 1.
Justices Sir Brian Leveson and Blake, sitting in the Queen's Bench Division of the British high court in London, had dealt a major blow to the Central Bureau of Investigation last week ruling against 47-year-old Shankaran's extradition as there was no prima facie case established against the former Indian Navy officer.
In their written judgement released on Friday, the judges had laid out the facts of the proceedings, which commenced in 2010.
"To date, the proceedings have lasted three years: the District Judge did not put the blame for such delay on the appellant (Shankaran). In the meantime, it is not in dispute that proceedings in India have also moved at what can only be described as a sluggish pace," the order reads.
"It took around six years (from initial arrest in April 2006 until an appellate decision of the Indian courts dated 11 May 2012) for the Indian defendants to secure bail. As at that date, the documentary basis of the case against them had still not been disclosed," it adds.
An extradition order had been issued by UK Home Secretary Theresa May in May last year following a ruling by District Judge Nicolas Evans at Westminster Magistrates' Court.
Shankaran had challenged the Home Secretary's order in the high court, which analysed the case under speciality arrangements in place under Article 13 of the UK-India 1992 Extradition Treaty and upheld his appeal against being extradited.
Shankaran is accused of allegedly leaking classified Naval information to arms dealers under a CBI case registered in March 2006.
Shankaran's passport was revoked in May that year and an Interpol Red Corner Notice was issued against him in July 2006.
He was arrested by British authorities in April 2010 on the basis of non-bailable arrest warrants issued by the Court of Chief Metropolitan Magistrate in New Delhi.
Besides Shankaran, who is on conditional bail, the other accused in the case include sacked naval commander V K Jha, former Indian Air Force wing commander S L Surve and businessmen Abhishek Verma.
Image: Ravi Shankaran, key accused in the Naval War Room leaks case