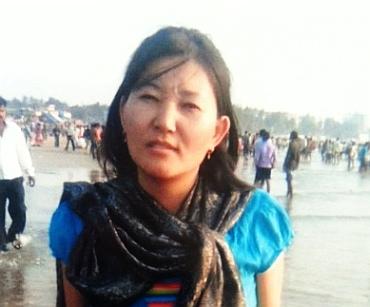 Tshering Rinzing Bhutia, 38, student from Sikkim was among the seven killed in the Monday shooting at Oikos University, a religious college in the San Francisco Bay Area.
Bhutia was a nursing student and according to the Indian consulate in San Francisco, he was a Green Card holder. Anand Kumar Jha, consul, community affairs, said they were working with Bhutia's family in getting the documents required in obtaining his body.
Jha said that the deputy consul general has talked to Bhutia's eldest brother in Sikkim. "We are in contact with his nephew in Los Angeles," he said.
He said N Parthasarathi, the consul general had personally met Bhutia's nephew and expressed his condolence. "We are preparing to take his body to India," said Karma, Bhutia's nephew.
The shooting occurred at about 10.30 am, when a former nursing student who was absent for several months suddenly showed up in the class and asked students to line up against a wall, before shooting them. The police have arrested One Goh, a 43-year-old man from Oakland in connection with the shooting.
Bhutia was killed when the shooter stole his car outside the university on Monday morning.
Bhutia was born in Sikkim and lived alone in San Francisco Bay Area. Another victim that got killed was Sonam Chodon la, a 33-year-old from Tibet.  "She was a very simple and kind person," said Tenzin 'Tsedup' Wangdu president, Tibetan Association of Northern California.
Wangdu said Chodon has been living in the Bay Area for 1.5 years. She was born and brought up in India as a refugee and served in the department of Education of Central Tibetan Administration in India for 5 years.  She was a humble and a loving person. "Our community members will keep her in our prayers," said Wangdu.
"The entire community expressed their deepest condolences to family members and relatives of Sonam and other victims in the terrible tragedy," said Wangdu.
He added, "This incident has hurt the whole community. Our thought and prayers goes out to Jinpa la and family members of Sonam and all the other victims."
Pic: Sonam Chodon la