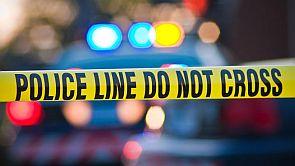 At least two people, including a woman were killed and 22 others wounded when gunfire erupted at a birthday party in Houston, United States, triggering panic, police said on Sunday.
Party-goers scrambled after the shooting broke out in Enchanted Creek Drive, in the Cypress area.
Officials with the Harris County Sheriff's Office are looking for two people who are suspected of being the gunmen, Houston Chronicle reported.
More than 100 people, mostly young adults, were at a house celebrating a birthday, officials with the sheriff's office said.
A man and a woman were killed, according to a news release sent by the office. One died at the party and the other at Cypress Fairbanks Medical Centre Hospital.
One of the wounded included a female, who was sent by Lifeflight helicopter ambulance to MemorialHermannHospital.

The others shot have injuries ranging from serious to non-life threatening, said Thomas Gilliland, spokesman with the Sheriff's Office. Some were shot in the foot or ankle.

Others were shot in the hip, he said. Most of the injured were from 17 to 20 and were taken to five area hospitals.

Three others not shot, but hurt in the incident, also have gone to a hospital, Gilliland said. They reported injuries such as twisted ankles.
After the shooting, people were making a mad rush to get out of the house, he said. Witnesses told deputies that some people broke second-floor windows and jumped.
"It was a pretty chaotic scene," Gilliland said.

"Girls were crying and screaming, banging on people's doors asking them for help and to call 911," Karen Briones, who was visiting relatives in the neighbourhood, said.

The party was advertised on Twitter as an 18th birthday celebration.
At least one parent was in the house, said Christina Garza, a spokeswoman with the sheriff's office.

The homeowners were not at the party, he said, but some of the people who live there were.
Investigators are trying to determine what prompted the shooting, the report said.