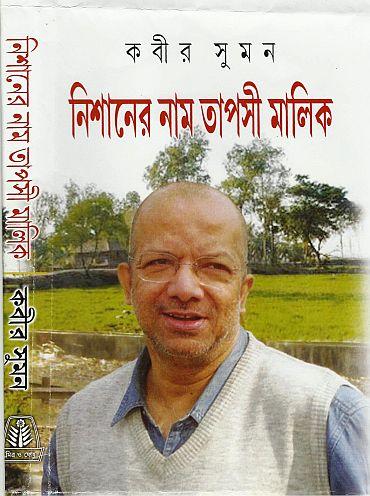 Causing serious embarrassment to the Trinamool Congress leadership, party MP Kabir Suman has written an autobiography and dedicated it to top Maoist leader Kishenji among others.
The book, titled 'Nishaner Naam Tapasi Malik', has an eye-witness account of a meeting held in the office of the Trinamool Congress between party supremo Mamata Banerjee and Maoist leaders Raja Sarkhel and Prasun Chhattapadhyay, who are currently in jail under the Unlawful Activities (Prevention) Act.
On Thursday, when leaders of Communist Party of India-Marxist, CPI, Telugu Desam Party and Janata Dal-Secular had submitted a memorandum to Home Minister P Chidambaram asking the government to 'spell out' how it proposed to deal with the 'TC-Maoist nexus', CPI-M leader Sitaram Yechury had referred to Suman's book saying a meeting had discussed the intervention of Maoists in Nandigram.
Trinamool Congress vice-president Subrata Mukherjee, when contacted, said, "We have come to know of such a book an we are ignoring him (Suman) altogether".
To a question, Mukherjee said that discussions were being held in the party to take disciplinary action against the party MP.
Quoting the Leader of the Opposition and senior party leader Partha Chatterjee, party sources said the Trinamool Congress strongly felt that Kabir Suman "is not with us".
Seizing on the issue, CPI-M daily 'Ganashakti' said, "Kabir Suman has clearly stated the Trinamool-Maoist nexus since the days of Singur and Nandigram. This was also corroborated in a press statement by Maoist leader Bikram a few days ago".
The book mainly deals with the singer-turned politician's fight for the cause of peasants in Singur and Nandigram during 2006-07 following TC chief Mamata Banerjee's directives.
Suman, who calls himself an 'activist', also wrote in his book that, "I am the last person to bow to anybody. I want to see the end of the Left Front rule, but will not spare Mamata if after coming to power she takes anti-people policies. I did not want to be an MP. It was because of Mamata's insistence, I finally agreed".
When contacted, Suman did not return calls.
Suman had first stoked controversy after he alleged that the party wanted him to sign papers sitting at home for his MPLAD funds and had later gone on to say that he was feeling stifled in the party.
He had said the TC chief had no time for him and only wanted him to teach her the guitar.
The MP, who was against the anti-Maoist operations in West Midnapore district, had also fuelled controversy after he brought out an audio CD with eight songs dedicated to People's Committee Against Police Atrocities leader Chhatradhar Mahato, who is also under arrest under the UAPA.
Suman had once even announced that he was resigning from the party and the Lok Sabha in an SMS to the party supremo and then backtracked.
Image: Cover of Kabir Suman's autobiography 'Nishaner Naam Tapasi Malik'
Cover photograph: Arun Chatterjee