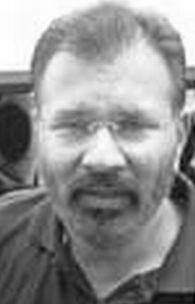 The Central Bureau of Investigation, which is probing the 2004 fake encounter case of Isharat Jahan and three others, on Tuesday arrested suspended Indian Penal Service officer D G Vanzara from Sabarmati Central Jail in Ahmedabad.
The arrest was made after permission was granted by a special CBI court earlier in the day, sources said.
He was already behind bars as an accused in the fake encounter cases of Sohrabuddin Sheikh and Tulsi Prajapati. He is likely to be produced before the court on Wednesday, when the CBI would seek his custody for further interrogation.
Vanzara was brought to Sabarmati Central jail on Monday from a Mumbai jail.
The Mumbai court had on Monday issued orders to shift Vanzara to Ahmedabad jail following the order of the city CBI court to grant his custody to the investigating agency in the Ishrat Jahan case.
Earlier today, Additional Chief Judicial Magistrate of the CBI court granted permission for his arrest, on an application filed by investigating officer of the case and CBI Deputy Superintendent of Police G Kalaimani.
Vanzara, as per the CBI complaint, had led a team of Detection of Crime Branch, Ahmedabad, which was involved in the killing of Ishrat Jahan, Javed Shaikh alias Pranesh Pillai, two alleged Pakistani nationals Zeeshan Johar and Amjad Ali Rana on June 15, 2004 on the outskirts of the city.
He is the seventh Gujarat policeman and second IPS officer to be arrested in connection to the case.
Earlier, the central probe agency had arrested IPS officer G L Singhal, Tarun Barot, J G Parmar, N K Amin, Bharat Patel and Anaju Chaudhary.
Except Amin, all five accused have been granted bail in the case, as the CBI failed to file its charge-sheet within the stipulated time of 90 days of their arrest.
Additional Director General of Police, Crime, P P Pandey who is also an accused in the case, has been absconding. The CBI court has issued an arrest warrant against him.
Pandey, meanwhile, has filed a petition in the Supreme Court and sought the directions to quash the FIR against him.