The number of Americans not paying taxes has gone up to almost 50 per cent, reports Bikash Mohapatra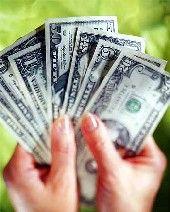 Met this gentleman, a young entrepreneur, on the flight.
A Mexican by birth he moved to Spain about a decade back in search of opportunities and has done well for himself in the subsequent years.
The conversation palpably veered towards the economic mess that Spain finds itself in and the reasons for the same.
"Many in Spain don't want to work there," was his matter-of-fact response. "They make more money a year by simply registering themselves in an employment exchange (as unemployed) and also don't have to pay taxes. Therefore, they don't bother about working."
The same is the case in the United States as well, with the number of people neither interested nor capable of taking up jobs on the upswing -- no wonder most of the jobs have been outsourced in recent years.
The agriculture industry presents a perfect case study. One of the most consistently performing industries in the country, it relies a lot on imported labour.
"The agriculture industry in the US held firm during the recession because it is a highly regulated sector," explains Ted Campbell, Executive Director (FSGA).
"The workforce needed for the farms largely comes from the Central American countries. But since the government has no concrete policy pertaining to such labour we often face problems," he adds.
The same is the case with the IT sector where jobs are mostly outsourced to countries in Asia.
"Apple Inc employs 250,000 people worldwide. If those jobs were to be brought back to the US, people here won't be able to take them up," says Juan Davis, an entrepreneur from Florida.
Besides, the lack of either skill or intent when it comes to jobs, what is more to the detriment of an already crippling economy is the fact that the number of Americans not paying taxes has gone up to almost 50 per cent.
"Floridans don't pay income tax," admits Ali Glisson, Public Affairs Director.
"Since we happen to be a swing state we enjoy certain benefits," she continues, adding, "We use the opportunity to lobby for funds that can be used for the economic development of the region." Both the factors, American not taking up highly skilled jobs and the number of non-tax payers on the rise, are necessary pointers to mess the country finds itself in.
"For more Americans are now covered by the government safety net than ever before," admits Al Cardenas, Director, American Conservative Union.
"From 18 per cent Americans who didn't pay taxes under the Reagan administration, the number has gone up to 50 per cent during the Obama administration," he continues, adding, "I would like to call it the 'Europeanization of America.'
"Just like Europe, we acknowledge the problem but refuse to find a solution."