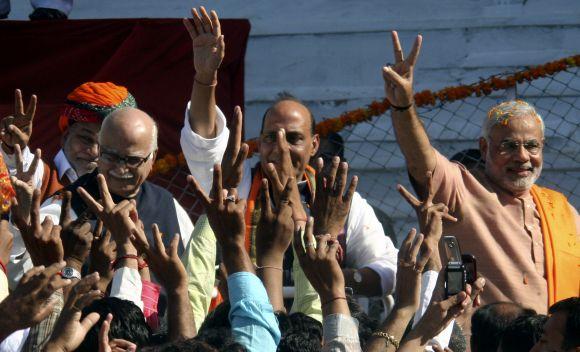 The Intelligence Bureau has issued an alert on Saturday to the Bihar government that terrorists could attack the Bharatiya Janata Party's prime ministerial candidate Narendra Modi's rally on March 3 in Muzaffarpur district in the state, police officials have said.

"The IB has warned the special branch of the state police that Modi's rally in Muzaffarpur could be attack by terrorists," a senior police official at police headquarters said.

The intelligence agency has asked the Bihar police for fool-proof security for Modi's rally.


"After the alert, the police headquarters has alerted the district magistrate and the superintendent of police of Muzaffarpur and advised them to arrange tight security for the rally," a police official said.
According to police officials, a high level meeting of top police officers was held at police headquarters on Saturday to review preparation of security arrangement for the rally.
"The Bihar police is not in mood to take any chance this time in view of serial bomb blasts during Modi's rally in Patna on October 27 last year in which six people were killed and nearly 100 injured," a police official said.