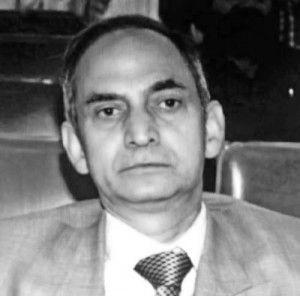 Kashmir Valley's leading cardiologist Dr Sheikh Jalal who was critically wounded in a militant attack on July 19, succumbed on Saturday morning in All India Institute of Medical Sciences in New Delhi where he had been shifted for specialised treatment.
Militants had opened fire at Dr Jalal's vehicle in Pampore town leaving him critically wounded while his two police guards were killed in the attack.
Dr Jalal had received critical bullet injury in his head which had damaged his left eye.
He was earlier treated at the Soura Medical Institute in Srinagar before being shifted to AIIMS.
Dr Jalal was the director of the Soura Medical Institute and also headed the institute's cardiology department.
The attack on Dr Jalal had evoked widespread condemnation in Kashmir.
Image: Dr Sheikh Jalal