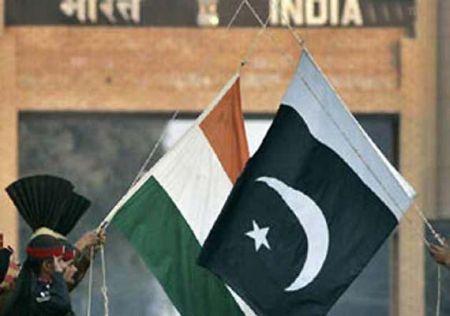 Over a fortnight after their meeting, the government on Thursday confirmed that National Security Advisor Ajit Doval held talks with his Pakistani counterpart Lt Gen Nasser Khan Janjua (retd) in Thailand, noting that 'talks on terror' can definitely go ahead.
Raveesh Kumar, the spokesperson of the Ministry of External Afairs, told reporters that the focus of the 'operational-level talks' was 'cross-border terror' and ways to ensure the elimination of terrorism from the region.
He said India has been maintaining that terror and talks cannot go together, but talks on terror can definitely go ahead.
"India and Pakistan have a dialogue process and we have said terror and talks cannot go together. Besides that, there are several other dialogue mechanisms between India and Pakistan. Talks take place at the DGMO (Director General of Military Operations) level. There have been meetings between the BSF (Border Security Force) and Pakistan Rangers as part of a regular mechanism
"Similarly, the NSA-level engagement is part of the operational-level talks. We have said that terror and talks cannot go together, but talks on terror can definitely go ahead," Kumar said.
He said the issue of cross-border terrorism was raised in the meeting.
Asked whether Doval raised the issue of humiliation of the family of Kulbhshan Jadhav as the talks between the two NSAs took place a day after the meeting between the Indian death row prisoner and his family in Islamabad on January 25, the MEA spokesperson said the focus of the engagement was on containing cross-border terrorism.
"Some of these meetings are pre-determined. Dates are decided well in advance. It is not to do with anything which is happening at that point of time," Kumar said.
On December 31, a newspaper had reported that the two NSAs met in Thailand on December 26. A day later, a Pakistani daily, quoting an unnamed Pakistani official, also reported about the meeting.
On whether the NSAs will meet again, Kumar said the information will be shared as and when such operational meetings take place.
Jadhav's mother Avanti and wife Chetna had met him in Islamabad on December 25.
It was not the first meeting between the two NSAs in a third country.
In December 2015 also, the two NSAs, along with the two foreign secretaries, had met in Bangkok, which was not revealed by both the countries till after the meeting.
The Jadhav-family meeting became the latest flashpoint in already strained Indo-Pak relations, with Pakistan terming its decision to allow Jadhav's family to travel to Pakistan to meet him as a humanitarian gesture and India accusing it of violating mutual understandings.
The Pakistani authorities had forced both the women to remove their mangalsutra, bindi, bangles and footwear, and even made to change their attire on the pretext of security.