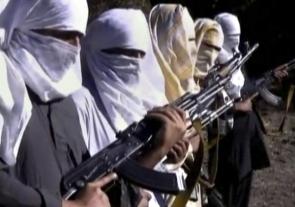 Taliban insurgents disguised as police attacked a prison holding hundreds of militants in northwest Pakistan with rockets and mortars and have reportedly escaped with 300 prisoners after a gunfight with security forces.
The attack around midnight, targeted the Central Prison in Dera Ismail Khan of Khyber Pakhtunkhwa province bordering the restive South Waziristan agency, hours before Pakistani lawmakers are expected to vote for the country's new president.
Tehrik e Taliban Pakistan has claimed responsibility for the attack, with their spokesman saying that over 100 militants, including several suicide bombers, participated in the massive jailbreak.
The jail holds up to 5,000 prisoners, including about 250 militants and high-profile rebels involved in attacks on security forces and sectarian killings.
Shaukat Yousafzai, spokesman for the Khyber Pakhtunkhwa provincial government, confirmed the attack. "The army has been called in to counter the militant attack," Yousafzai said. However, Yousafzai said he has no information of the prisoners' escape.
Advisor to Khyber Pukhtoonkhwa chief minister for jail Malik Qasim said the terrorists under the guise of police uniform first blown up the main transmission, plunging the entire area in to darkness and then launched massive attack with rockets and hand grenade. Residents in Dera Ismail Khan reported hearing over 20 explosions near the prison. According to sources, army troopers have been rushed to the site to control the situation.
In April 2012, Taliban militants armed with automatic weapons and rocket-propelled grenades battled their way into a prison in the city of Bannu in northwest Pakistan, freeing close to 400 prisoners, including at least 20 described by police as "very dangerous" insurgents.