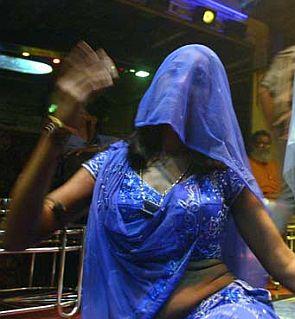 A day after the Goa police arrested six persons, including a Uttar Pradesh Member of Legislative Assembly, during a raid at a dance bar here, investigations have revealed that the accused brought the girls to the state on their trip and even stayed with them in a hotel.
"The girls had arrived along with legislator Mahendra Singh and others, who were arrested during the dance bar raid. They were staying with them in a starred hotel at Calangute," Deputy Superintendent of Police Mahesh Gaonkar had said in Panaji on Tuesday.
On Tuesday, the 55-year-old Samajwadi Party leader and five others were arrested after police raided a dance bar at Campal, a locality in the heart of Panaji.
All the accused were booked under Immoral Trafficking Act and remanded to police custody till September 2. Gaonkar, who is heading the probe said the girls belonging to different areas in Punjab, Delhi, Mumbai, Uttar Pradesh and Chhattisgarh had come to Goa with the group including the MLA from Sitapur constituency in UP.
There were few others who were not at the dance bar when it was raided. They were in the hotel but later left the place, he said. The police have already informed Uttar Pradesh state legislative assembly about the arrest of its legislator.
Apart from the MLA, those arrested include two other persons from UP -- Ajay Prakash Singh and Dharmendra Prasad -- two persons from Nepal and the local who was running the dance bar. While the kingpin behind the racket is still at large, the girls were rescued during the raid, police said.