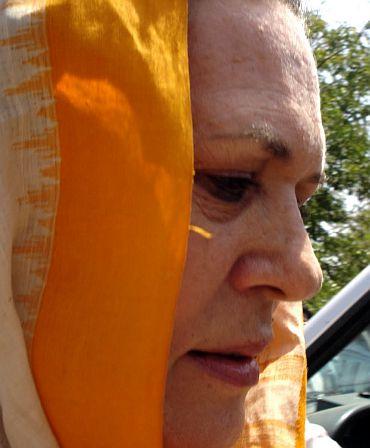 Congress President Sonia Gandhi has been moved out of the Intensive Care Unit in a US hospital where she underwent a surgery.

"Sonia Gandhi remained in the ICU for 24 hours and has thereafter been moved out. Her family has expressed gratitude on her behalf for all the messages and good wishes that have been sent to her," Congress media department head Janardhan Dwivedi said in a statement on Saturday.

Sixty four-year-old Sonia underwent a surgery on August 4 for an undisclosed ailment and the surgeon had indicated that the operation has been successful.

The Congress president is expected to be back in India in 2-3 weeks, according to Dwivedi.

In her absence, her son and party general secretary Rahul Gandhi, along with Dwivedi, her political secretary Ahmed Patel and Defence Minister A K Antony have been given the responsibility of handling party affairs.

Click on this link to read further...