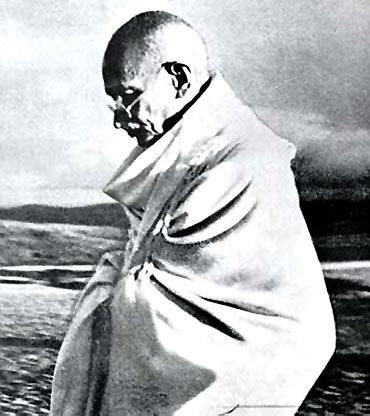 Reacting strongly to the controversy generated by former
New York Times
executive editor Joseph Lelyveld's book on Mahatma Gandhi, the Indian government is planning to introduce stringent laws against scurrilous portrayals of the Father of the Nation.
The book, Great Soul: Mahatma Gandhi and His Struggle With India by the Pulitzer Prize-winning Lelyveld, claims Gandhi was a racist and bisexual who had a German lover.
The Centre is now mulling an amendment to the Prevention of Insults to National Honour Act, which will make any action or gesture that shows 'disrespect' to the Mahatma a criminal offence punishable by a jail term.
Rediff.com wants to know, dear readers, your opinion about this proposed law.
Will such a law help the government prevent writers from blighting the reputations of our national icons?
Or will it turn out to be yet another form of unwanted censorship impairing our right to freedom of speech and expression?
What do you think? Tell us!