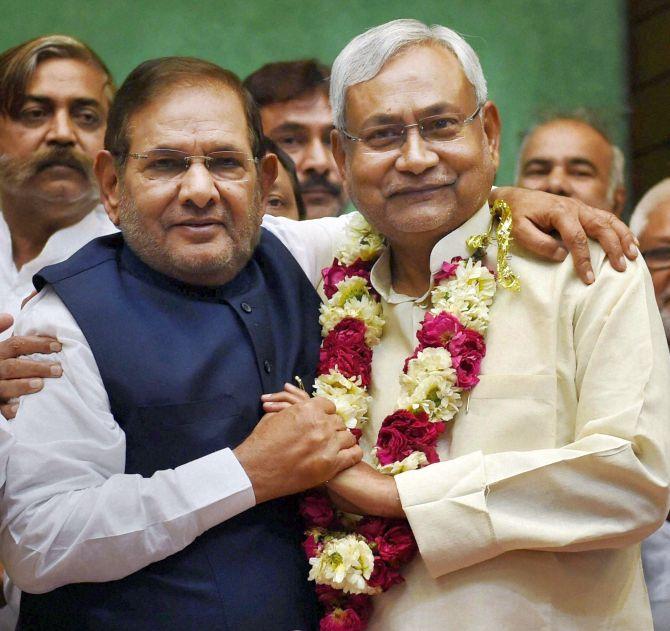 Bihar chief minister and Janata Dal-United chief Nitish Kumar on Friday virtually shut the door on any reconciliation with rebel leader Sharad Yadav, saying he is free to take any decision as the alliance with the Bharatiya Janata Party had the entire party's nod.
"He (Yadav) is free to take his decision. As far as the party is concerned, it has already taken its decision. The decision was not mine alone and it was taken with the consent of the party. If he keeps a different opinion, then he is free to do so," Nitish told reporters after meeting Prime Minister Narendra Modi.
It was his first visit to the national capital after he dumped grand alliance partners -- the Rashtriya Janata Dal and the Congress -- and sealed a tie-up with the Bharatiya Janata Party.
This is Nitish's first direct response to Yadav's open rebellion against the alliance.
Yadav, who is the leader of the party in the Rajya Sabha, is on a tour to Bihar.
On Thursday, he had said he remained with the grand alliance. He also claimed that the real Janata Dal-United is with him and the one with Kumar was 'sarkari' JD-U.