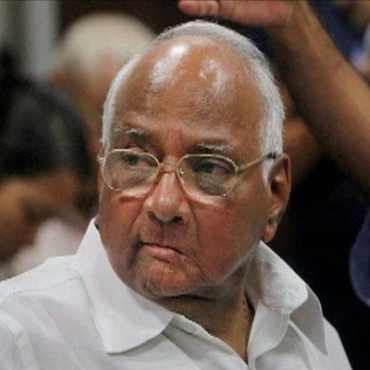 After 47 years in electoral politics, Union minister Sharad Pawar on Monday became a member of the Rajya Sabha for the first time. Pawar took his oath as a member of the Upper House along with 13 others, including Congress veteran Motilal Vora. Besides Pawar, two others from Maharashtra -- Murli Deora of Congress and Majeed Memon of the Nationalist Congress Party -- also took their oaths as Rajya Sabha Members of Parliament.
Four members from Tamil Nadu were elected to Rajya Sabha and two each from Assam and Chattisgarh also became Elders after taking their oath. Four All India Anna Dravida Munnetra Kazhagam members S Muthukaruppan, Sasikala Pushpa, K Selvaraj and Vijila Sathyanath also became MPs of the Upper House.
Biswajit Daimary of Bodoland People's Front and Congress leader Bhubaneswar Kalita from Assam were joined by Raman Pratap Singh Judev of the Bharatiya Janata Party and Vora from Chhattisgarh to become Rajya Sabha MPs.
BJP members Ram Narain Dudi from Rajasthan and Satyanarayan Jatiya from Madhya Pradesh along with Congress member Haji Abdul Salam from Manipur also took oaths as MPs of the Upper House.