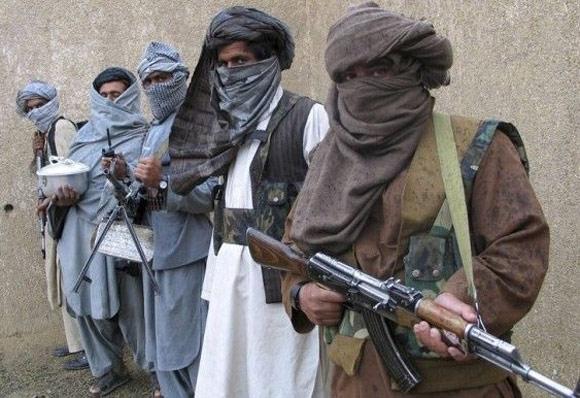 A senior Lashkar-e-Tayiba commander has been captured along with other militants in an operation by United States-led security forces in Afghanistan, the latest in a string of arrests of the members of the Pakistan-based terror group in the neighbouring country.
The LeT commander was arrested with a "number of other insurgents" during an operation by Afghan and coalition security forces in Andar district of Ghazni province, the International Security Assistance Force said in a statement.
The insurgents were captured on Monday. The LeT commander was "alleged to have planned and participated in multiple attacks against Afghan and coalition forces throughout Kunar, Kandahar and Ghazni provinces" of Afghanistan, the statement said.
The LeT commander, a Pakistani national who was not identified, was also "known to have links to multiple foreign fighters, and was actively planning a high-profile attack at the time of his arrest", the ISAF said.
The arrest came soon after Afghan defence ministry spokesman Zahir Azimi said authorities were investigating the role of Pakistani militants in an attack on a military base in Kunar province that killed 13 Afghan soldiers on Saturday.
Over the past few years, Afghan and foreign forces have captured several LeT operatives and commanders in Afghanistan. Afghan officials have said the LeT is actively participating in operations against security forces.
As far back as July 2010, US-led forces in Afghanistan said that they had detected an influx of LeT operatives in Nangarhar province, which borders Pakistan's Khyber tribal region.
They also said they had arrested several persons associated with the move to send Pakistani militants to fight alongside the Afghan Taliban. Members of LeT were also involved in an attack in Nuristan province on July 13, 2008 that killed nine American soldiers.