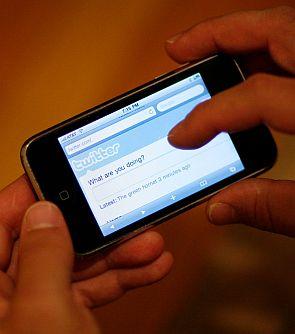 While the government's new Central Monitoring System looks extremely impressive on the technological front and could be a vital tool to fight terrorism, there are several questions regarding the privacy aspect that are being raised. Vicky Nanjappa reports
The revelations on the controversial PRISM surveillance project operated by the United States National Security Agency triggered widespread anger with regard to people's privacy. India's version of PRISM takes it to more personal level.
The Central Monitoring System, which is coming up at a cost of Rs 400 crore, basically gives the agencies the power to look at anything that you may do on the Internet or on your mobile phone.
Security agencies can listen in to your calls, check your mails, read your status updates on a social networking site and then have it automatically copied into the police node without even the user realising it.

Intelligence agencies look at it in a different perspective.

An Intelligence Bureau official told rediff.com, "Do not treat it as an invasion of privacy. Look at it from the perspective of your own security."

The CMS, which is being set up by the Department of Communications for the agencies at a location near New Delhi, has the capability of monitoring 160 million Internet users and 900 million cell phones.

The next phase of the project will see CMS units being set up be set up in Kolkata, Kerala and Karnataka.

Through the sniffers that are being set up, the government can even access conversations in real time.

What is more intriguing is that messages saved in draft can also be accessed.

The agencies point out that this was necessary since many terrorists have shared emails and were communicating through drafts as a result of which they were never detected on the servers.
While the government's new system looks extremely impressive on the technological front and could be a vital tool to fight terrorism, there are several questions regarding the privacy aspect that are being raised.

In its defence, the government says that only the Intelligence Bureau and the Research and Analysis Wing are authorised to intercept calls, and that too under certain guidelines.

For instance, calls can be monitored only after the home ministry grants permission.

As of now, following a Supreme Court ruling, such permission with proper regulation shall be granted to the IB, RAW, CBI, Narcotics Control Bureau, DRI, NIA, CBTD, the Home Ministry and the Military intelligence operating out of Assam and Jammu and Kashmir. Other wings seeking such information would need to get in touch with the above mentioned agencies.

The Supreme Court also gave those persons whose phones were tapped a right to appeal against the action and a proper committee would have to be set up to look into it.
However, all that will change under the CMS programme and the monitoring would continue anonymously.

In short, anything that is spoken or shared on the Internet and data downloads will be monitored.
There is a petition before the Supreme Court, which questions the privacy aspect of the CMS which was rolled out in April and is gradually expanding. The petition seeks directives to set up guidelines.

According to Cynthia Wong, a researcher with the Human Rights Watch at New York, there is a need for transparency and the people need to be told who is authorised to collect data and also what data would be collected. How such data would be used is also something that needs to be made public, Cynthia also points out.
The IB argues that there is no harm in such a system and those who are not doing wrong have nothing to worry about. Although all data will be available, it is only the suspicious activity that would be looked int.

'None of us are interested in reading private content,' the officer pointed out.
Advocates specialising in the subject say India is a country with a very weak telephone tapping law.

Says an advocate on condition of anonymity, "The first thing that the telephone tapping law does is violate a major provision in the constitution called the Right to Privacy. To make matters worse there is CMS now which throws caution to privacy laws and each one whether involved in a crime or not is under the radar. There are a couple of questions that need to be asked in such a scenario. Who has access to the data? Can it be shared with a third party? Will individuals be informed? For how long will such data be stored?"
The agencies, however, point out that certain provisions in the law can be over ridden by national security.

The IB officer says, "We would ensure that the data is not misused and individuals are not targeted unnecessarily. We do have a system in place to ensure that and all steps would be taken not to misuse the same."

"All terrorist related activities are taking place either online or on mobile phones. Several times they have foxed our agencies, which have led to terror strikes. Take the 26/11 attack for instance, there was so much shared on the phone and online. Even the birth and the later regrouping of the Indian Mujahideen took place through a lot of communication online."

"We cannot forever have a reactionary attitude where we sit down after every attack and analyse the data and pattern. Such stringent measures are essential to protect the nation and none can deny that India is a major target for Pakistan based terrorists who specialize in technology, the officer pointed out."