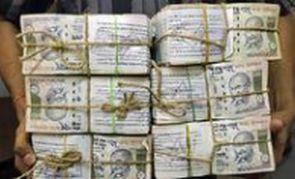 The Supreme Court today decided to hear on February 19 an application seeking speedy hearing of a plea by jurist Ram Jethmalani accusing the Centre of not implementing its directions on the issue of black money allegedly stashed in banks abroad.
"We understand it is matter of great importance," a three-judge bench comprising justices H L Dattu, Ranjana Prakash Desai and M B Lokur said.
Jethmalani has sought expediting of hearing for directions to the government "to file list of names of those having accounts in Liechtenstein Bank with respect of whom investigations have been concluded, either partially or wholly, and show cause notices issued and proceedings initiated".
The earlier application had also sought compliance report regarding the directions given by the apex court in its judgement of July 4, 2011, as well as setting up of an "appropriate bench" for expeditious disposal of the plea for names of those having accounts in Liechtenstein Bank.
The Centre, which has sought review of the 2011 directions, also asked the bench to expeditiously hear its application.
In his latest application, Jethmalani, has alleged that more than two years have elapsed since the apex court's July 4, 2011, judgement, but "no steps have been taken by the respondents (Centre and its ministry concerned) in compliance with the directions of the apex court".
"The respondents have brazenly and wilfully flouted the directions of this court. In light of the defiant conduct of the respondents and their wilful inaction to comply with the mandates contained in the judgement of July 4, 2011," he said.