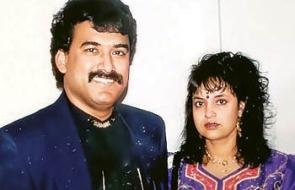 The Supreme Court on Thursday awarded a whopping Rs 5.96 crore as compensation to be paid by Kolkata-based Advanced Medical and Research Institute Hospital and three doctors to a United States-based Indian-origin doctor for medical negligence which led to the death of his wife in 1998.
A bench of justices S J Mukhopadhaya and V Gopala Gowda asked the hospital and the three doctors to pay the amount within eight weeks to Kunal Saha, an Ohio-based AIDS researcher.
The National Consumer Dispute Redressal Commission in 2011 had awarded Rs 1.73 crore to the doctor whose wife Anuradha Saha died in 1998 following faulty treatment administered at the hospital.
Raising the amount of compensation, the apex court also asked the hospital to pay an interest at the rate of six per cent to Saha.
Speaking exclusively to Rediff.com's Indrani Roy, Saha said, "It's not a personal victory, it's a triumph over injustice. My journey has not ended with the verdict. It has just begun. I will continue my fight against medical negligence."
"I am sure after this verdict, doctors and medical practitioners will think twice before doing a wrong. "According to the Supreme Court, Dr Sukumar Mukherjee is one of the most corrupt doctors. But strangely, he is West Bengal Chief Minister Mamata Banerjee's chief medical advisor," he said.
"This verdict will pave the way for fair practice by doctors. I do hope to fulfil the responsibility this order has vested on me," he added.
The court said out of the total compensation amount, Dr Balram Prasad and Dr Sukumar Mukherjee will pay Rs 10 lakh each and Dr Baidyanath Halder will have to pay Rs five lakh to Saha within eight weeks.
The rest of the amount, along with the interest, will be paid by the hospital, the apex court said, adding that a compliance report be filed before it after payment of the compensation amount.