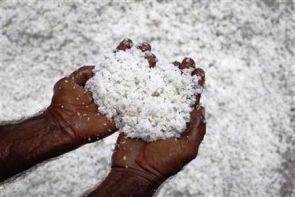 Even hours after the Bihar government on Thursday denied shortage of salt in the state, thousands of people rushed to the markets to buy salt at Rs 50 to 100 per kg in the black market.

Hundreds of people in Patna were seen buying salt at higher price out of panic after rumours that salt would be out of stock soon due to acute shortage.

"I purchased two kilogrammes of salt at Rs 45 per kg," said Lakhandeo Singh, a government employee.

Nand Lal Yadav said that he bought 5 kg as a precautionary measure. "You never know if the rumours are true," Alam, a resident of Chitkohra said.

Ashraf Khan a shopkeeper in Alba Colony in Phulwarisharif said that there was high demand of salt on Thursday. "My stock of salt was over in few hours due to rumours. I again brought two bags of salt in view of the demand," Khan said.

Bihar's Food and Civil Supply Minister Shyam Razak told media persons that there was no truth in rumours of salt shortage. "We have appealed to people not to purchase salt from the black market by paying four to ten times its original price,"
Razak said.
According to reports reaching, people in half a dozen districts including Sitamarhi, Samastipur, Madhubani, Sheohar have purchased salt at Rs 50 to 150.
"I have asked the concerned officials to inquire into rumours and take action against those found responsible for it," Razak said.
Razak blamed the opposition Bharatiya Janata Party for spreading rumours to defame the state government and to create trouble. "Rumours were deliberately spread by BJP to create anger among people against the state government. BJP and its mentor RSS are well-known for spreading rumours. It was they who created the rumour that idols of
bhagwan
Ganesh were drinking milk a few years ago," he said.
"With people already purchasing onion and potato at high price, rumours of salt shortage was an alarm for the state government," Raxak said.
Razak said that all the district magistrates have been asked to keep a close watch on rumours mongers as well as hoarders of salt. "I asked DMs to carry raids if necessary against black-marketing of salt," he said.