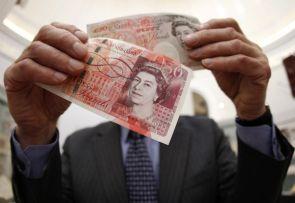 Confident thief! A robber in the UK asked a taxi to wait for him as he went inside a bank and robbed it after which he made his getaway in the cab with thousands of pounds.
The robbery took place at a Royal Bank of Scotland branch in Edinburgh on Monday.
The robber got a taxi to wait for him while he nipped into a bank to hold it up. The thief then made his getaway in the cab with thousands of pounds stuffed in a bag, The Mirror reported.
The robber threatened staff, stuffed a four-figure sum of money into a plastic bag, and was then driven away by the unsuspecting cabbie.
A police insider said there "nothing to suggest" the taxi driver was involved in the raid at the Bank's branch on St John's Road, Corstorphine.
"At no time was any weapon used or seen by staff or customers within the bank. However, the suspect was still able to make off with thousands of pounds and we are keen to hear from anyone who can help us in tracing this individual," Detective Inspector Rory Hamilton was quoted as saying by Edinburgh Evening Evening News.
He said investigators believe the man came and departed in the same black cab and are in the process of speaking to the city's taxi companies in a bid to trace it.
"It would not be unusual for a taxi to be asked to wait outside a bank. But we now need the driver to get in touch with us," Hamilton said.
Image used for representation purpose only