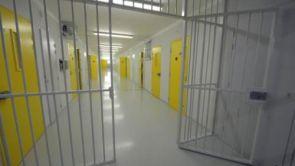 A murder convict died of suspected food poisoning on Friday and over 130 inmates of Goa Central Jail at Aguada and Sub-Jail at Mapusa took ill after apparently consuming the dinner prepared by prisoners last night, jail authorities said.
The deceased, identified as Mahadev Gaonkar, had been serving a five-year jail term, IG (Prison) Mihir Vardhan said.
"A total of 17 inmates are currently being treated at state-run Goa Medical College (GMC) while a team of doctors has been stationed at Aguada jail for medical check-up of all prisoners," he told reporters.
Vardhan said 11 prisoners from Mapusa sub-jail were earlier referred to district hospital and then sent back to the prison.
Prison authorities said the food poisoning cases occurred apparently after the inmates consumed dinner cooked in the Central Jail by prisoners last night.
Food is prepared at Aguada jail for inmates of the two jails which are located within 10 km of each other.
Vardhan said Gaonkar died in the morning before he could be admitted to the primary health centre at Candolim. Strangely, the same PHC last night had discharged him after primary treatment.
Meanwhile, security at the GMC has been tightened after the jail inmates were admitted in the hospital. Each inmate will be guarded by a police constable.
A team of Food and Drug Administration, which visited the jail, collected samples of water and raw food like rice.
"Results of a micro-biological test on water samples might take a couple of weeks, but rest of the test results would be ready soon," FDA Director Jyoti Sardesai said.