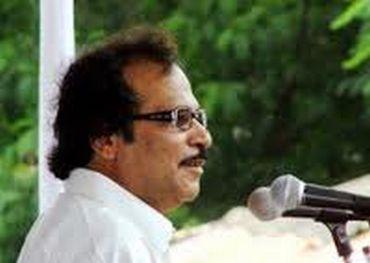 Adhir Ranjan Chowdhury, an influential Congress leader from West Bengal's Murshidabad district and known to be close to President Pranab Mukherjee, is a three-time Lok Sabha MP.
Having dropped out of school at age 15, he started as a district leader of Youth Congress in the 1970s when political atmosphere was very tense and violent in West Bengal.
Chowdhury, who on Sunday took oath as minister of state, entered legislative politics from Nabagram assembly constituency in 1996. He has won the Berhampore Lok Sabha seat consecutively since 1999.
He took the initiative in the election campaigns of Pranab Mukherjee from Jangipur parliamentary constituency in Murshidabad district in 2004 and also in 2009 which won him the favour of the Congress high command.
He was also responsible for the recent election of Pranab's son Abhijit Mukherjee from the Jangipur Lok Sabha seat.
Before joining active politics, Adhir suffered imprisonment in various criminal cases during the previous Left Front regime in the state.
The district congress president, Adhir was widely considered the chief architect of party's victory in zila parishad elections as also in elections to various municipalities in Murshidabad district.