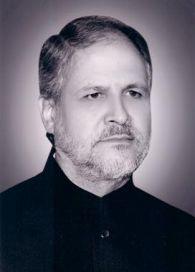 Lt Governor Najeeb Jung, who is now administering Delhi after President's rule was imposed, on Tuesday made it clear that none of the decisions and initiatives taken by the Aam Aadmi Party government will be scrapped, including the 50 per cent subsidy on power tariff.
He also directed the chief secretary to ensure speedy delivery of various services and provide good governance. Jung convened a meeting of all senior Delhi government officials including principal secretaries, secretaries and head of departments along with commissioners of the Delhi Municipal Corporation and New Delhi Municipal Council at the Raj Niwas.
"The initiatives such as the 1031 anti-corruption helpline number, public grievance system, 50 per cent subsidy on power tariff and providing 667 litres of free water daily for domestic consumption to each household having metered connection in Delhi will continue. The LG also directed all the officials to complete their work in a time- bound manner," said Chief Secretary S K Srivastava.
Jung instructed the finance department to prepare Vote-on-account for the first two quarters of the next financial year.
He asked the officials to ensure smooth functioning of the AAP government's public grievance management system at Delhi secretariat so that people's complaints are settled.
Jung also directed that anti-corruption helpline should continue and the calls received be attended promptly. Instructing the departments of trade & taxes, excise, transport and office of the divisional commissioner, Jung laid emphasis that all steps should be taken to achieve revenue collection targets within the given time frame.
Moreover, irrigation and flood control, MCD and PWD among others were directed to prepare monsoon action plan and conduct desilting of drains, even as the Delhi Jal Board was asked to ensure proper water supply in summer season.
Jung advised senior officers to work in accordance with Government of National Capital Territory of Delhi Act, 1991 and step up the vigilance to provide an effective administration in Delhi.
The social welfare and women and child development department and the Delhi urban shelter improvement board have been instructed to ensure proper upkeep and maintenance of homes and night shelters across the capital respectively.
Officials from the health department have been directed to conduct regular inspection of hospitals and a special team of officials has been formed in this regard.
The chief secretary has been asked to operationalise the mechanism to ensure regular inspections of field offices
Moreover, instructions have been given to install CCTVs in field offices for proper monitoring through control room of public grievance monitoring complaints. After the one-and-a-half-hour-long meeting, the LG also reviewed the power situation and held a meeting with the department's senior officials.
According to Secretariat sources, Jung may hold a meeting with the officials henceforth on Tuesday. Earlier, files related to policy decisions used to be forwarded to the LG, but now he will supervise the functioning of the government.
President's rule was imposed after Arvind Kejriwal resigned as chief minister on February 14 following the AAP government's failure to introduce the Jan Lokpal Bill in the state assembly.