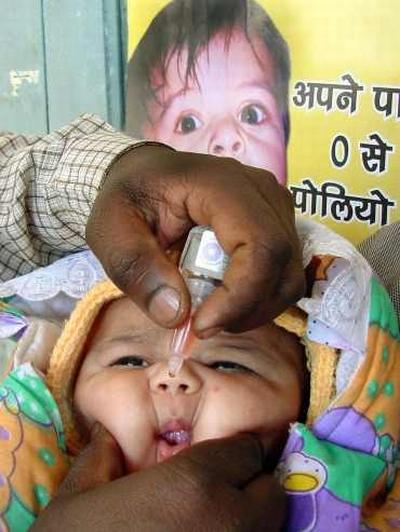 A polio worker from Bihar has been honoured with a prestigious United Nations Foundation award for her work in protecting children from the disease.
Martha Dodray, a front-line polio worker who is "performing heroic work in protecting children from this crippling disease" was honoured at the Global Leadership Awards Dinner 2013 in New York on Thursday, hosted by the UN Foundation and the United Nations Association of the USA.
Besides Dodray, those honoured for advancing UN causes are Pakistan girls' education activist Malala Yousafzai, US Ambassador to the UN Samantha Power for her fierce commitment to human rights, front-line polio workers like Dodray, GE Africa, which is a leader in improving health care for women and children through the Secretary-General's Every Woman Every Child movement and '10x10', the filmmakers who created 'Girl
Rising' and are trailblazers in raising awareness of the importance of girls' education.
Dodray, who hails from Darbhanga, said she was delighted and felt honoured to receive the award at such a global stage.
"We need to work together to eliminate polio from regions where the disease still exists. I will strive to work harder and do as much as I can in this field," said Dodray.
Speaking in Hindi, Dodray said she was humbled by the honour and had never thought that she would come to the US and meet global dignitaries who would appreciate her work.
Dodray was joined on stage by ambassadors to the UN from Afghanistan, Nigeria, Pakistan and senior Bharatiya Janata Party leader Shatrughan Sinha.
Actress Priyanka Chopra also attended the event and presented the award to the Documentary Group and filmmakers '10x10' for creating 'GirlRising', a feature film on girls' education.
The Global Leadership Dinner honours inspirational leaders working to advance peace, prosperity, and justice in the United States and throughout the world. It brings together the highest levels of the diplomatic, business, government, philanthropic, media, celebrity, and social sectors.