Rio de Janeiro has been taken over by giants.
A massive high jumper floats over a high rise building, while a colossal figure glides gracefully into the seawater.
These gigantic renderings are the work of French art photographer JR, who is famous for plastering huge black-and-white photographs onto street scenes around the world.
Invited by the International Olympic Committee, JR through his art is paying a playful tribute to the Olympians who have trained day and night to achieve success and are nothing short of superheroes!
He has set up three such "sculptures" so far, pasting his photographs onto scaffolding at iconic spots around the city.
Take a look at these artworks, which blew us away!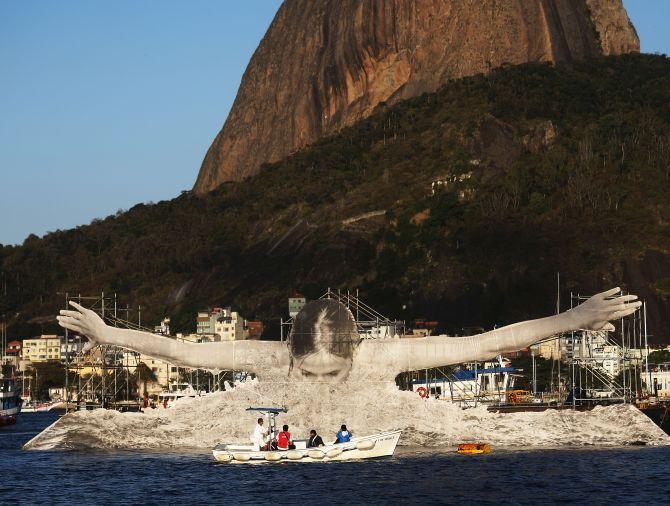 Emerging from the sea: Here's French triathlete Leonie Periault, rising out of the Guanabara Bay in Rio de Janeiro. Even though she's not in Rio this year, her presence has been felt thanks to this black and white giant rendering of her.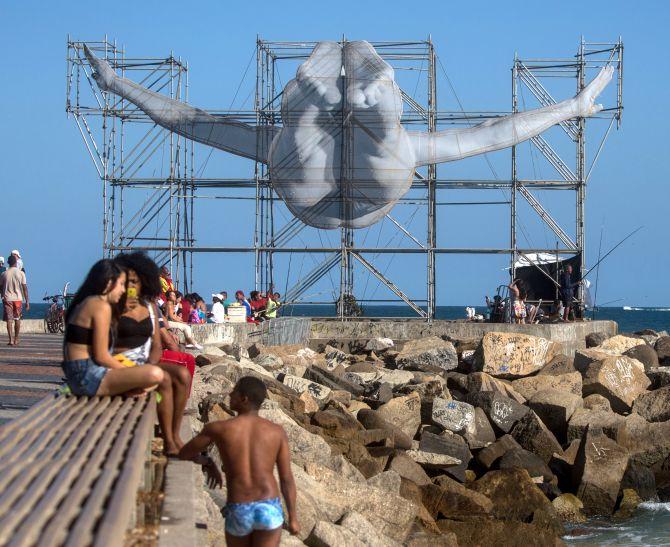 Ready to take the plunge! In his second piece, which is situated near the Olympic park and village, a diver is suspended in motion, arms spread wide and poised to plunge into the Atlantic from the end of a pier.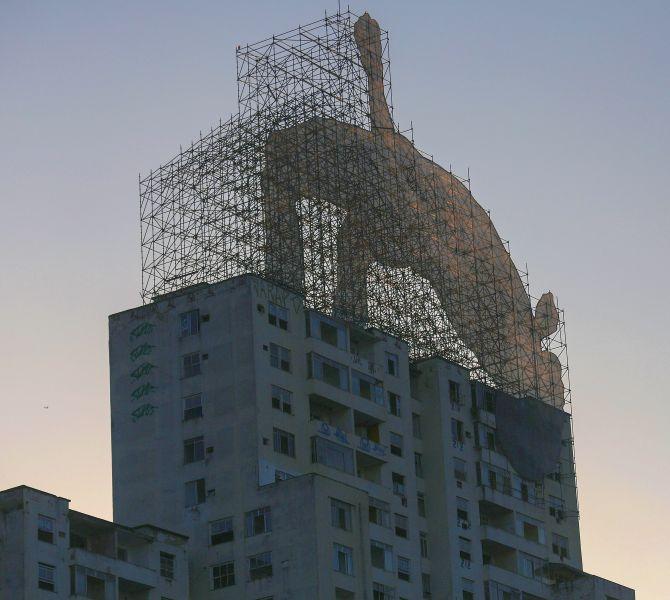 Leap of faith: His third piece is a tribute to Sudanese high jumper Mohamed Younes Idriss making a larger-than-life leap over a 20-storey building. The Sudanese, the artist, said was unable to participate in the Olympics owing to an injury. "But he still came to Rio and jumps over a building in Flamengo," the artist posted on his Instagram feed.
All photographs: Chris McGrath/Getty Images
Please don't miss Rediff.com's Olympic coverage HERE