On Thursday, Islamic State terrorists blew up Mosul's iconic 800-year-old leaning minaret and the adjacent mosque where their leader Abu Bakr al-Baghdadi in 2014 declared himself a 'caliph.
With the destruction of the 800-year-old structure, Iraq has lost another piece of its heritage to the conflict, which may go on for longer.
As violence threatens to annihilate a few more of the greatest monuments, we count the cost of the irreplaceable losses, thanks to the Islamic State.
1) The Great mosque of Al Nuri, Mosul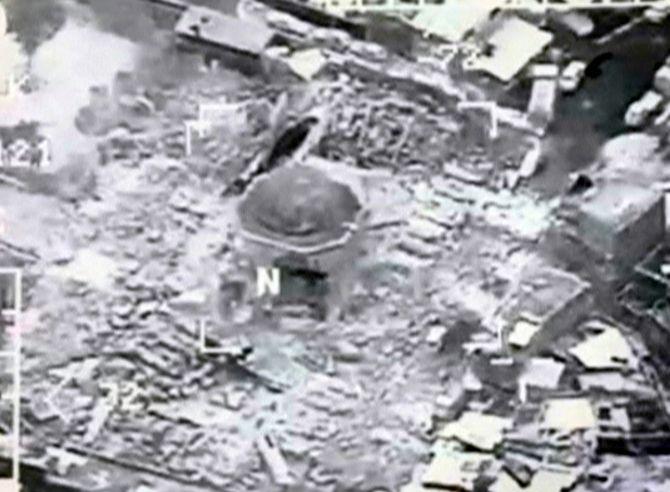 The 800-year-old mosque was blown up by the Islamic State on Thursday. Iraqi Prime Minister Haider al-Abadi said the destruction of the sites was 'an official declaration of defeat' from the jihadists in the battle for Mosul. Photograph: Reuters
2) Palmyra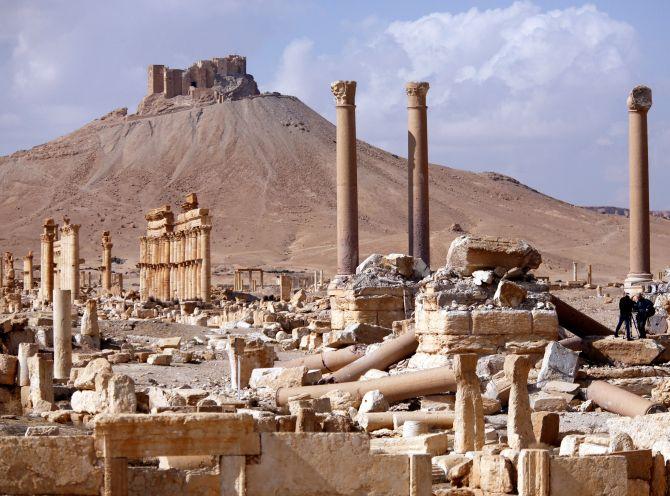 In 2016, Islamic State forces took control of the desert city of Palmyra in the centre of Syria. Having no regard for history or heritage, the Islamic State destroyed the 2,000 year old Roman city, which UNESCO had tagged as a world heritage site. Photograph: Omar Sanadiki/Reuters
3) Umayyad Mosque, Aleppo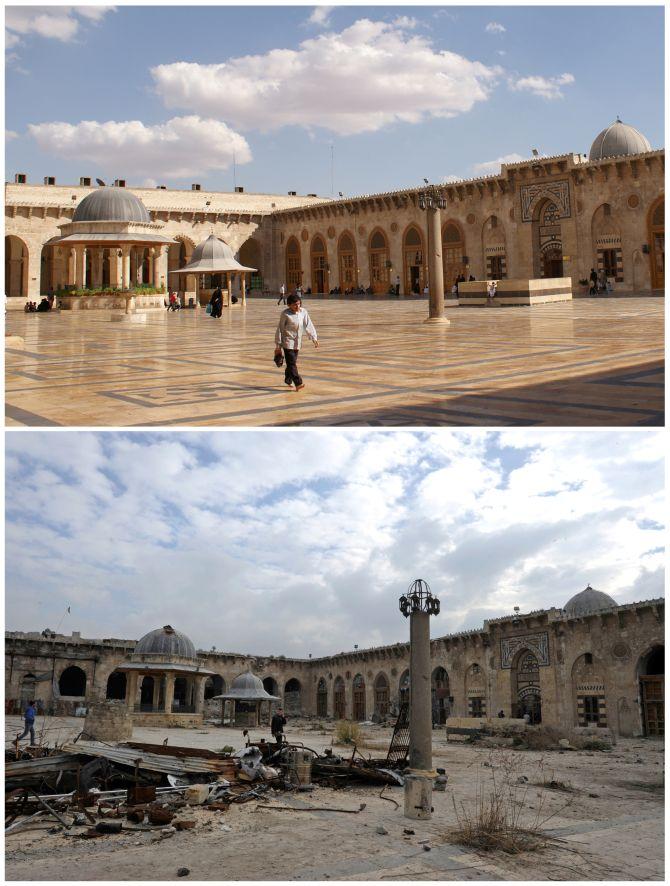 The mosque, built between the 8th and 13th centuries, is reputedly home to the remains of John the Baptist's father. It is located in Aleppo's walled Old City, a UNESCO World Heritage site. Heavy fighting during the Syrian civil war ruined the holy site and toppled its minaret. Archaeological expert Helga Seeden was shocked at the destruction, saying, "This is like blowing up the Taj Mahal or destroying the Acropolis in Athens. This mosque is a living sanctuary. This is a disaster. In terms of heritage, this is the worst I've seen in Syria." Photograph: Khalil Ashawi/Reuters
4) Aleppo's Citadel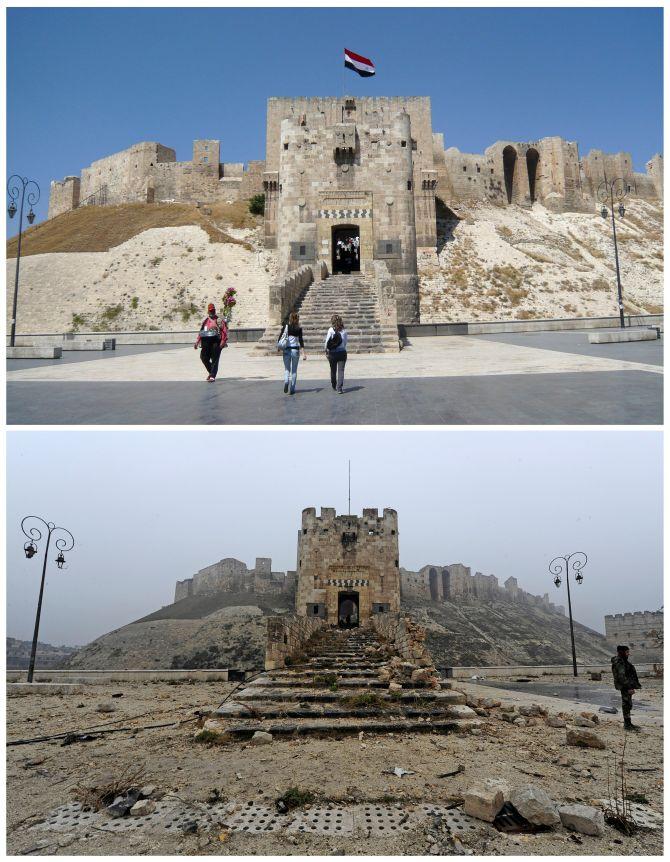 Before the war, Aleppo's ancient walled citadel drew in armies of visitors to one of the Middle East's greatest treasures.
But for the past years the Citadel's high stone ramparts have been on the front line of fighting pitting the Syrian army and its allies against rebels who occupied much of the Old City surrounding the fortress. Important features lost in recent fighting are medieval mosques and trading houses. Others, including the al-Shibani church school, evidence of Aleppo's history of religious tolerance, and the 13th century Nahasin bathhouse were damaged. Photographs: Sandra Auger and Omar Sanadiki/Reuters