Prime Minister Narendra Modi on Monday visited the Taimei Elementary School in Tokyo ahead of the significant summit-level talks with his Japanese counterpart Shinzo Abe.

Children at Taimei Elementary School in Tokyo greeted 'teacher' Narendra Modi who could be seen enjoying an "impromptu class" in a photo tweeted Syed Akbaruddin, Official Spokesperson, Ministry of External Affairs.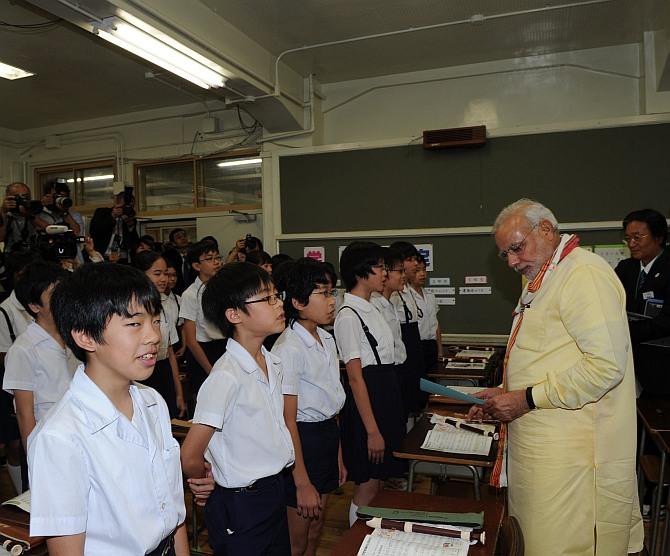 Speaking after a presentation on Japan's Elementary and Secondary Education System, the Prime Minister said he had come to the 136-year old school as a student, to learn how moral education, modernity and discipline has been blended in the Japanese school system, and could be imbibed in India.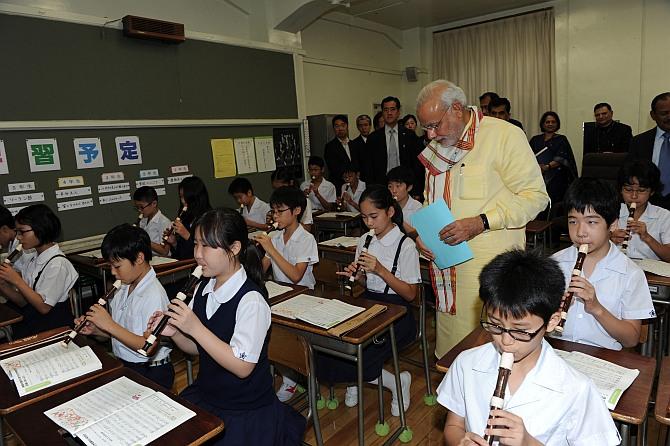 He also understood the methods of evaluation and examination, how parents are kept involved with the child's education, and how the school syllabus is prepared.

Interacting with Maekawa Kihai, Japanese deputy minister for education, culture, sports, science and technology, and teachers from the Taimei Elementary School, the Prime Minister said the whole world accepts the 21st century as Asia's century, and to prepare ourselves well, Asian countries must learn each other's languages
and values, so that this century is more useful for humanity.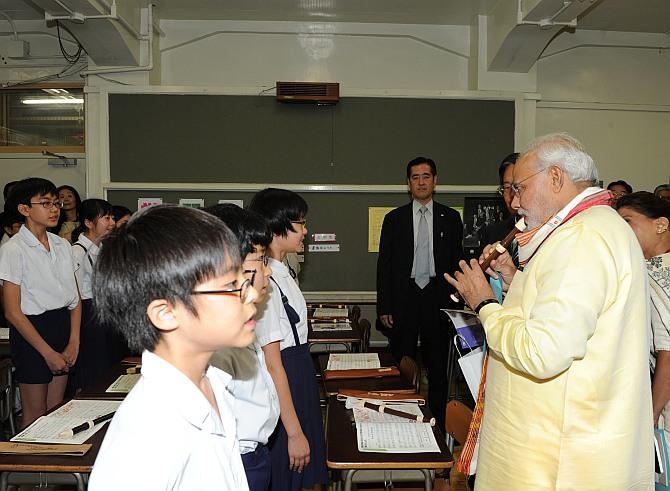 He said India had introduced Japanese as a language option in schools, but there was a shortage of teachers.
He urged Japan to take up an initiative to introduce teaching of Japanese language online.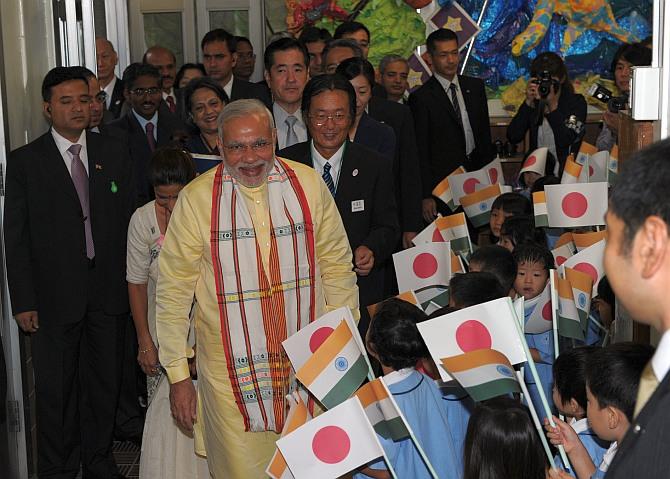 He said Indian languages could also be introduced in Japan, and such an exchange would positively impact this century.
Monday comes with a tightly-packed schedule for PM Modi who will be busy in meetings, and will be greeted by a ceremonial welcome followed by summit-level talks in which the two sides will seek to take their strategic partnership to a new level.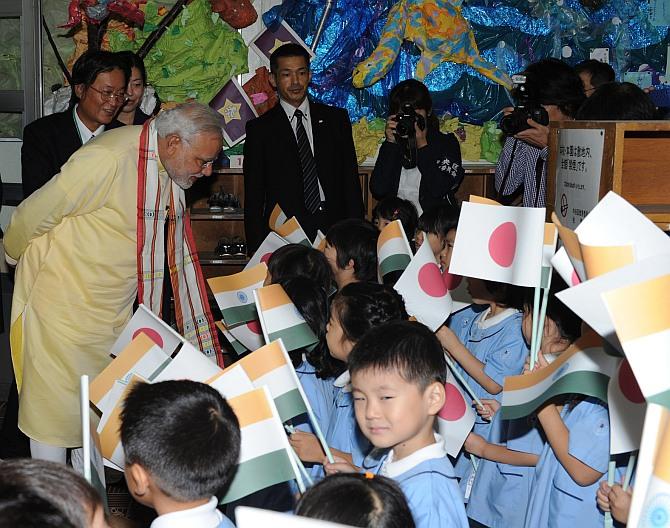 Agreements are expected to be signed in defence and the two sides would discuss cooperation in infrastructure, civil nuclear energy and production of rare earth materials.
Prime Minister Narendra Modi, who is on a five-day Japan tour, arrived in Kyoto on Saturday where he visited ancient Buddhist temples and signed a partnership accord between Varanasi and Kyoto, with an aim to make Kashi a smart heritage city.