People in Nantes, France received a shock of their life when a 38 tonne spider crawled through the streets.
Here's a glimpse of the spider crawling through France.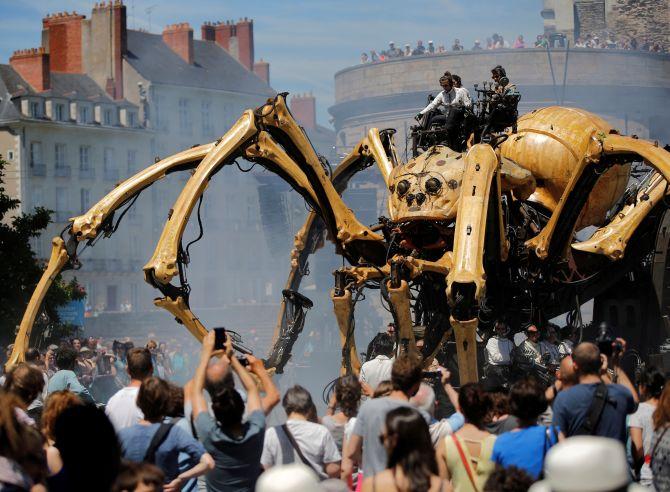 Run, run, there's an eight legged freak on the loose.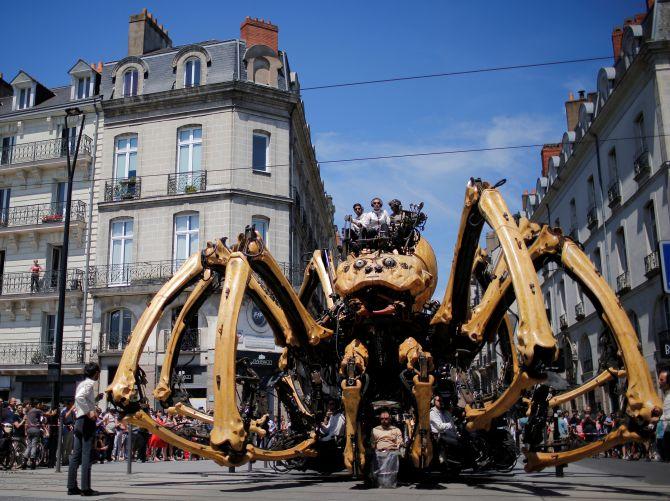 The beast, boasting eight gargantuan legs and weighting as much as 38 tonnes, was manufactured by Les Machines de L'Ile factory in Nantes seven years ago.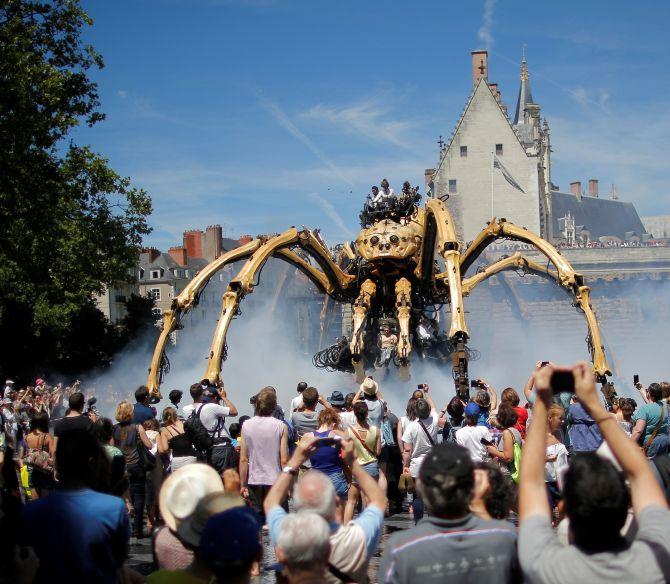 The heavyweight, made of wood and steel, drew large crowds, including children anxious to be in the thick of action worthy of a Hollywood blockbuster.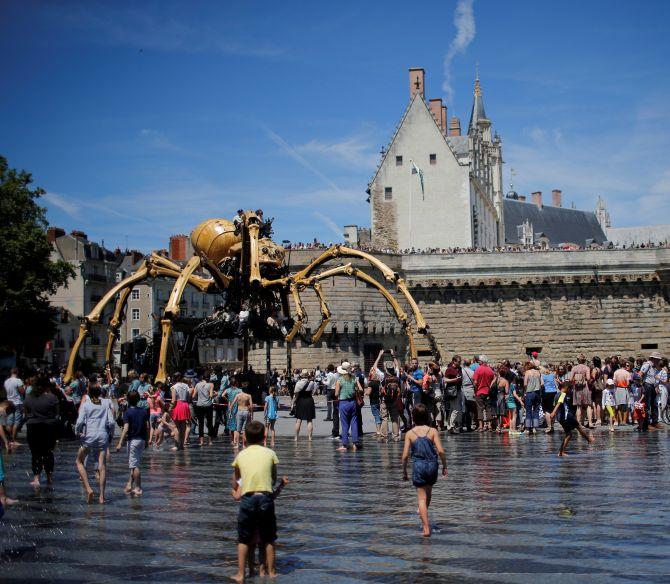 Still scared of spiders, are we? I guess we still are!
All photographs: Stephane Mahe/Reuters