On Wednesday, India celebrated the 18th Kargil Vijay Diwas to mark its victory in the Kargil War of 1999 against Pakistan and honour the Indian soldiers who sacrificed their lives on the battlefront.
Functions were organised across the country, in particular at the various war memorials erected in different states, like the one in Dras tehsil of Kargil.
Here's a look at the tributes.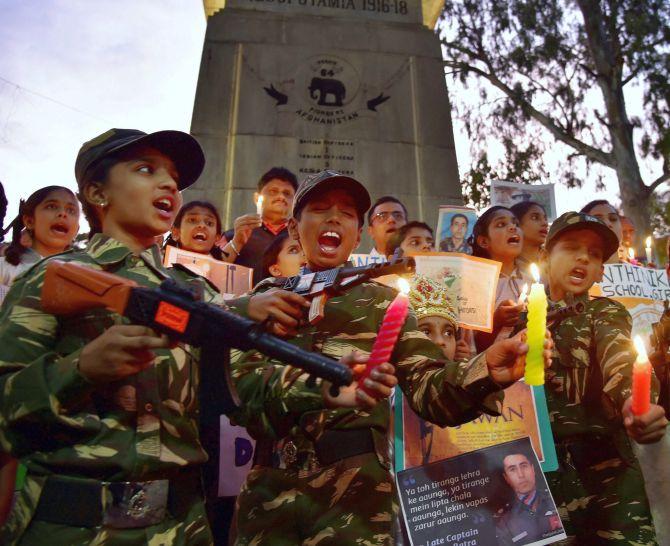 Students dressed as army soldier hold the candles to pay the tribute to the martyrs of the Kargil war at the War Memorial in Bengaluru. Photograph: Shailendra Bhojak/PTI Photo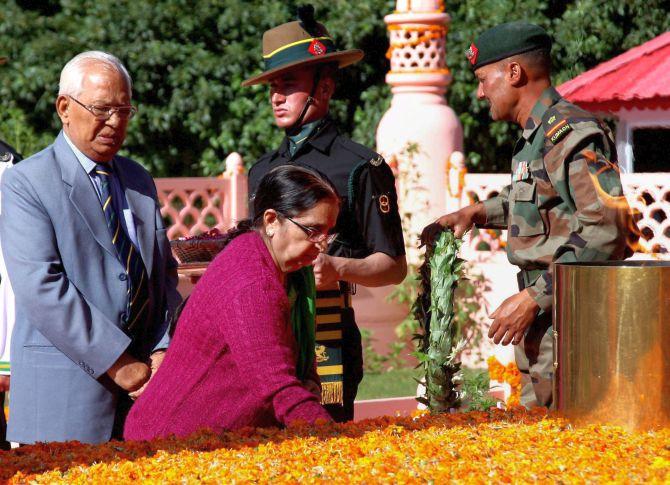 Relatives of martyrs pay tribute at the Kargil War Memorial in Dras on the occasion of Kargil Vijay Diwas, in Kargil. Photograph: PTI Photo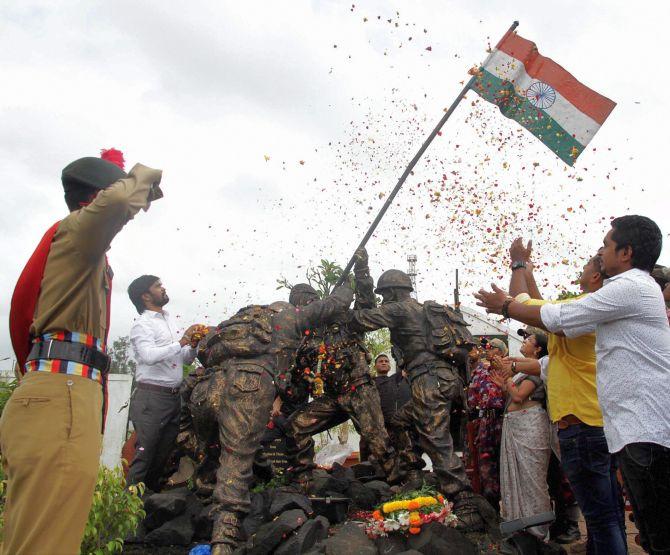 BJP activists and NCC cadets celebrate Kargil Vijay Diwas in Thane, Mumbai. Photograph: PTI Photo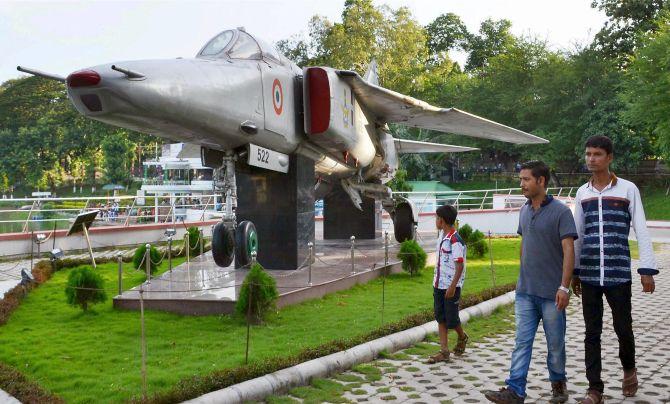 On the 18th anniversary of the Kargil Vijay Diwas, visitors look on a MIG-27 Fighter plane which was used in Kargil Conflict, at War Memorial in Guwahati. Photograph: PTI Photo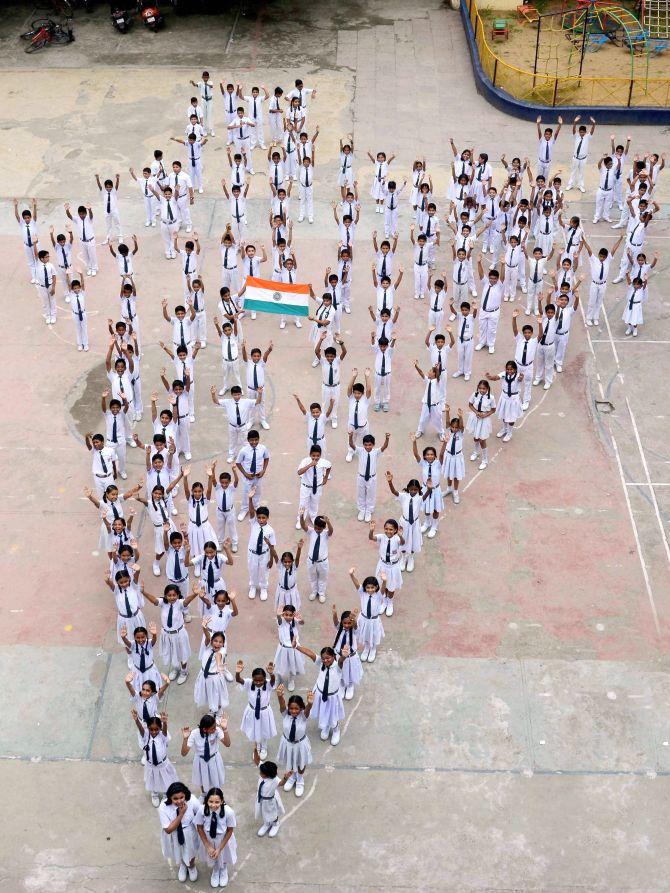 School children stand in a formation to form the map of India as they pay tribute to martyrs on the occasion of Kargil Vijay Diwas, in Jabalpur. Photograph: PTI Photo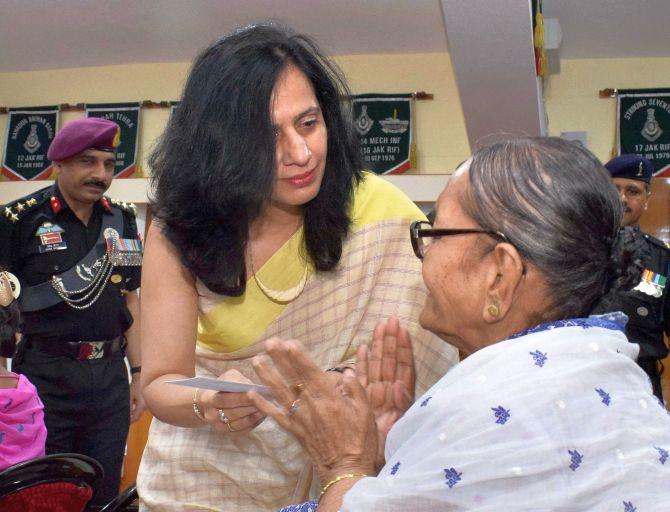 Army officers provide relief to families of the soldiers martyred in Kargil, on the occasion of Kargil Vijay Diwas at Jammu and Kashmir Rifles Regimental Centre war memorial, in Jabalpur. Photograph: PTI Photo