A long-awaited offensive to seize back Mosul after two years of Islamic State control has begun with columns of armour and military starting to move on the Northern Iraqi city.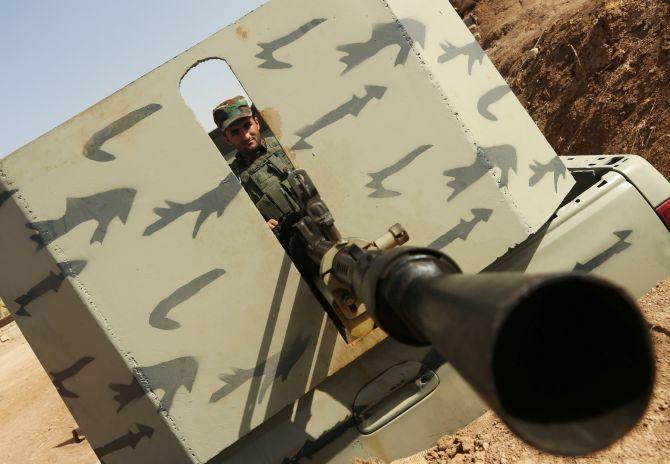 IMAGE: A member of the peshmerga forces takes his position with his weapon during preparations to attack Mosul. Photograph: Ari Jalal/Reuters
Iraqi Prime Minister Haider al-Abadi in a televised statement said, "Our dearest people in Nineveh province, the victory bell has rung, and the operations to liberate Mosul have begun. I am announcing today the beginning of these heroic operations to liberate you from the brutality and terrorism of IS. God willing, we will meet soon on the ground of Mosul where we will all celebrate the liberation and your freedom."
After a month-long buildup, the last urban stronghold of Islamic State in Iraq has for several days been almost completely surrounded by a 30,000-strong force.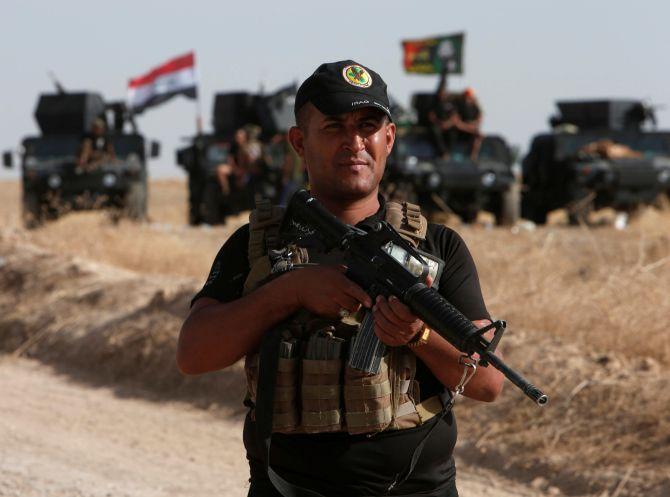 IMAGE:

30,000 troops prepare to launch an attack on Mosul. Photograph: Azad Lashkari/Reuters



Columns of Kurdish Peshmerga fighters could be seen lined up for the offensive to the North east of the city.
The fight is expected to last weeks, if not months, and if the battles to wrest Falluja and Ramadi from ISIS' grip are indicators, Mosul will be a messy melee.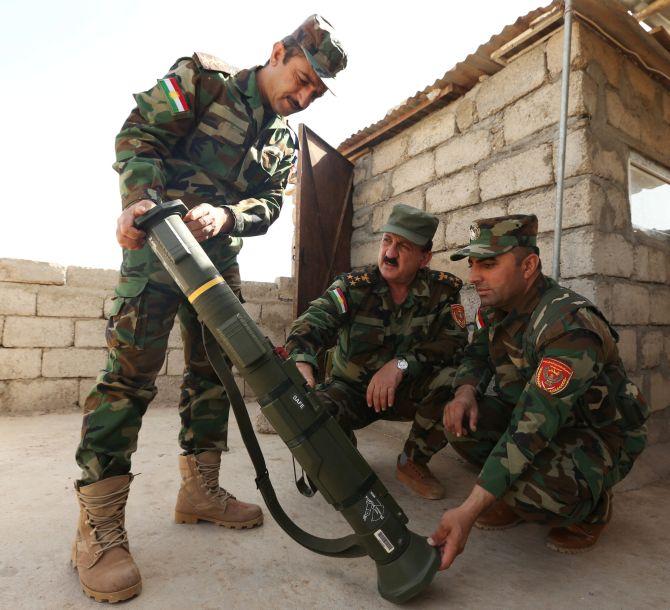 IMAGE:
The people of Mosul have been warned to prepare for the battle ahead by sealing their doors and windows. Photograph: Ari Jalal/Reuters
Ahmed al-Assadi, a lawmaker and spokesman for the militias, said: "We promise you that victory is near and that it will be a great victory fitting with the greatness of Iraq and its history and its people."
Mosul, a city almost 3,000 years old, would represent Islamic State's last stand in Iraq. Though IS seeks to create an Islamic caliphate, it has lost considerable territory in the past two years, being driven out of Tikrit, Ramadi and Fallujah.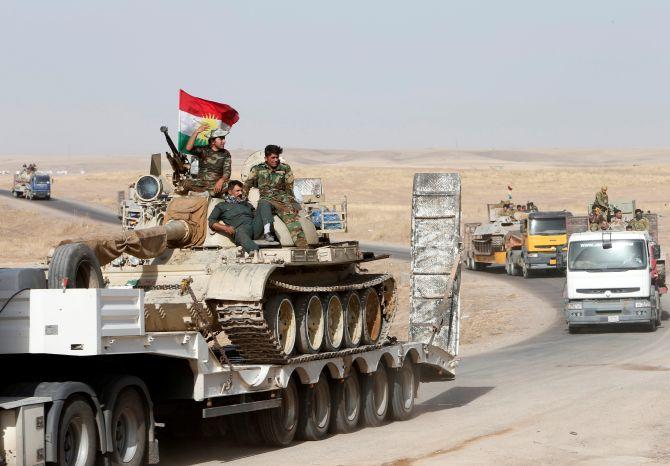 IMAGE:

The battle is expected to be fought on the streets as militia groups take back the IS controlled city. Photograph: Azad Lashkari/Reuters
Kurdish forces have dug in to the east, north and west of Mosul, and Iraqi forces have been moving slowly from the south.
Iraqi security forces also recently recaptured the Qayyara oil refinery and seized the Qayyara airbase, Iraq's third-largest. The airbase is expected to be a vital staging ground in the battle for Mosul.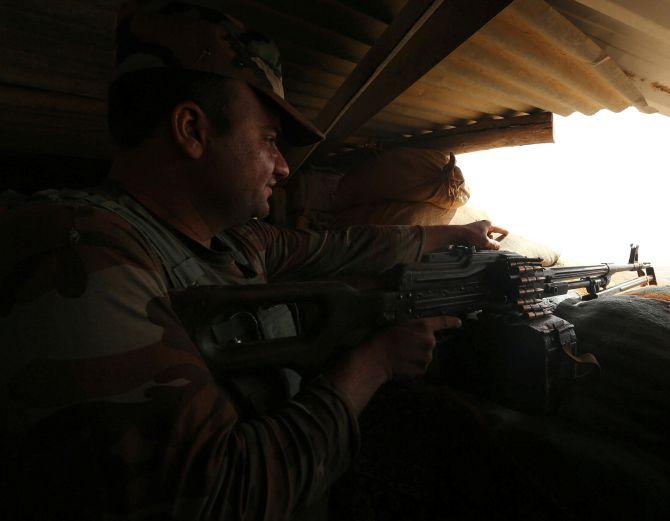 IMAGE:

The key city has been controlled by IS for two years. Photograph: Ari Jalal/Reuters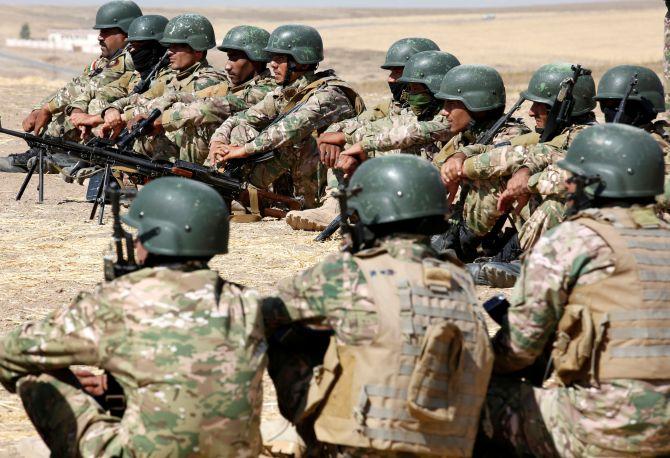 IMAGE: Fighters from predominantly Sunni Arab forces take part in a training session before the upcoming battle to recapture Mosul. Photograph:
Thaier Al-Sudani/Reuters