The flood fury in Assam has taken a toll on one of the world's most protected heritage sites -- The Kaziranga National Park.
Located in between beautiful Himalayas, Dhansiri and Brahmaputra river the National Park is facing the worst floods in the past 10 years.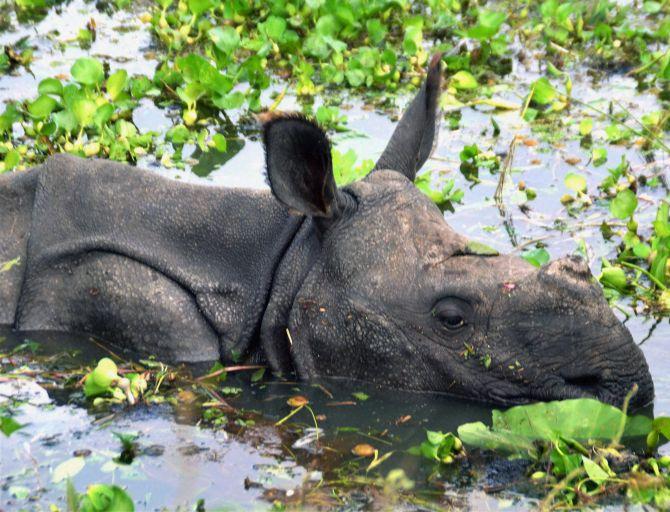 Even as the flood situation in Assam improves, the park which is 80 per cent under water, has been robbed of as many as 218 animals, 17 of them being rhinos and over 166 hog deer by the floods in a span of just seven days.
Mobile Veternary Units of Centre for Wildlife Rehabilitation and Conservation has so far rescued 62 hog deer, three eastern swamp deer, 10 Asian one-horned rhinoceros, and eight rhinos calves separated from their mothers, according to a Wildlife Trust of India release.
Dr Panjit Basumatary, lead veterinarian at the centre said, "A large number of the animals, as you would expect from the trauma they have undergone, are highly stressed. Several of the orphaned rhino calves in particular were injured and emaciated, and were initially not responding to our milk formula."
Kaziranga National Park is home to 35 species of mammals and has 2,400 one-horned rhinoceros, 20,000 hog deer, 100 tigers, 1000 elephants, 1500 wild buffaloes, 1000 swarm dear.
-- With inputs from PTI