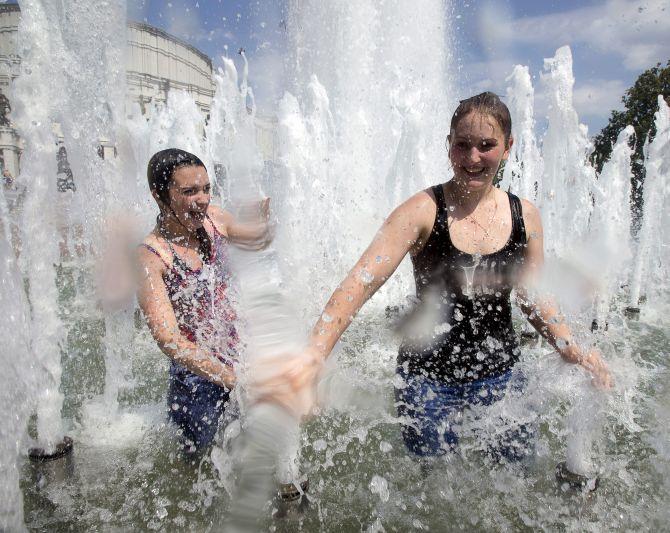 Phalodi in Rajasthan saw temperatures touching a national record of 51°Cin May this year, the world meteorological body on Monday said and asserted that it is "very likely" that 2016 will be the hottest year on record.
The World Meteorological Organisation assessment which was released on Monday in Marrakech, Morocco said that 2016's global temperatures are approximately 1.2 °C above pre-industrial levels.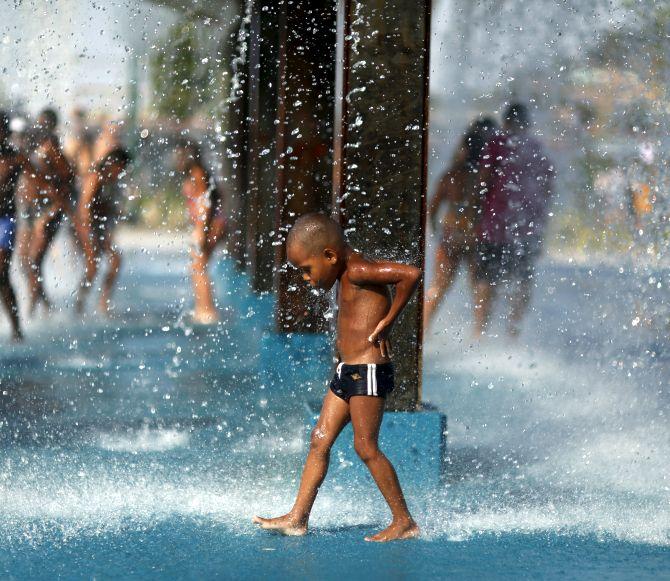 WMO said that there is a "great need" to strengthen the disaster early warning and climate service capabilities of "especially developing countries".
The report assumes significance as more than 100 countries have ratified the Paris Agreement reached last year which aims at limiting the global temperature increase to well below two degree Celsius and pursuing efforts towards 1.5°C above pre-industrial levels.
"There were a number of major heatwaves during 2016. The year started with an extreme heatwave in southern Africa, exacerbated by the ongoing drought. Many stations set all-time records, including 42.7°C at Pretoria and 38.9°C at Johannesburg on January 7.
"Thailand saw a national record of 44.6°C on April 28. Phalodi saw a new record for India of 51.0°C on May 19," WMO said.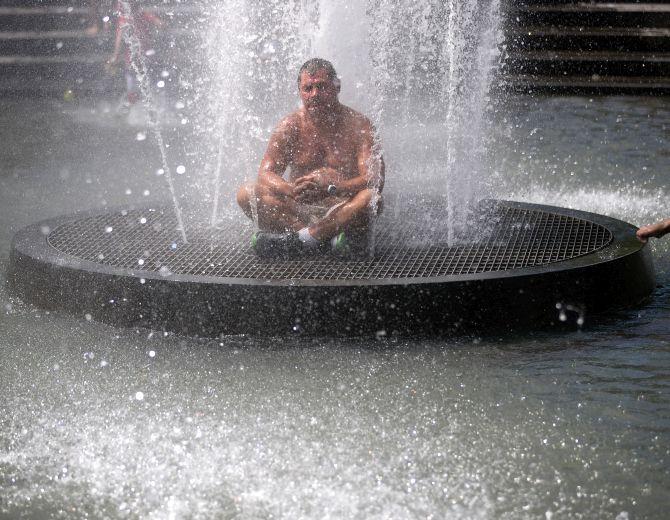 The report was released at the Conference of Parties, which is taking place from November 7-18 where nations will continue their work on strengthening the global response to the threat of climate change.
The report said that record or near-record temperatures occurred in parts of the Middle East and north Africa on a number of occasions in summer with Mitribah (Kuwait) recorded 54.0°C on July 21 which, subject to ratification through standard WMO procedures, will be the highest temperature on record for Asia.
"It is very likely that 2016 will be the hottest year on record, with global temperatures even higher than the record-breaking temperatures in 2015. Preliminary data shows that 2016's global temperatures are approximately 1.2°C above pre-industrial levels," WMO said.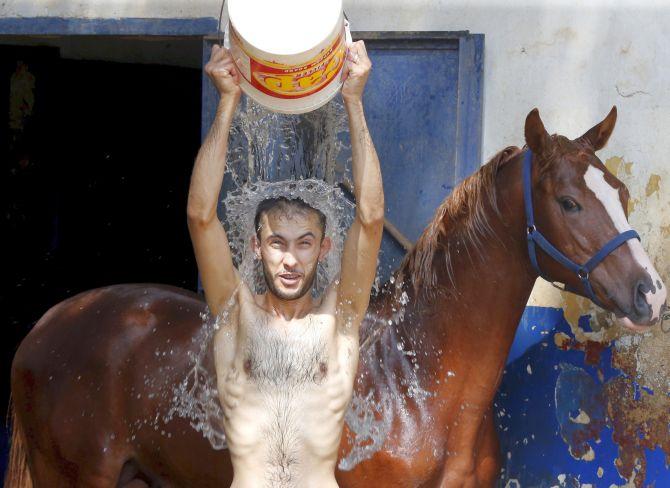 While referring to UN High Commissioner for Refugees, in 2015 there were 19.2 million new displacements associated with weather, water, climate and geophysical hazards in 113 countries, more than twice as many as for conflict and violence.
"Of these, weather-related hazards triggered 14.7 million displacements and South and East Asia dominated in terms of the highest absolute figures, but no region of the world was unaffected. Equivalent data for 2016 are not yet available," it said.
WMO said that the final statement will be released in early 2017 and this is the first time, the assessment has included inputs from UN partners on the humanitarian impact.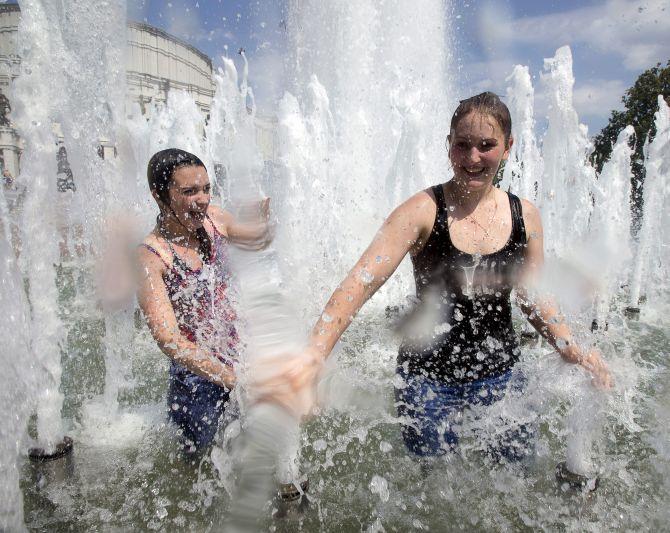 "Another year. Another record. The high temperatures we saw in 2015 are set to be beaten in 2016. The extra heat from the powerful El Niño event has disappeared. The heat from global warming will continue.
"In parts of Arctic Russia, temperatures were 6°C to 7°C above the long-term average. Many other Arctic and sub-Arctic regions in Russia, Alaska and northwest Canada were at least 3°C above average. We are used to measuring temperature records in fractions of a degree, and so this is different," said WMO Secretary-General Petteri Taalas.
He said that because of climate change, the occurrence and impact of extreme events has risen and once in a generation heatwaves and flooding are becoming more regular.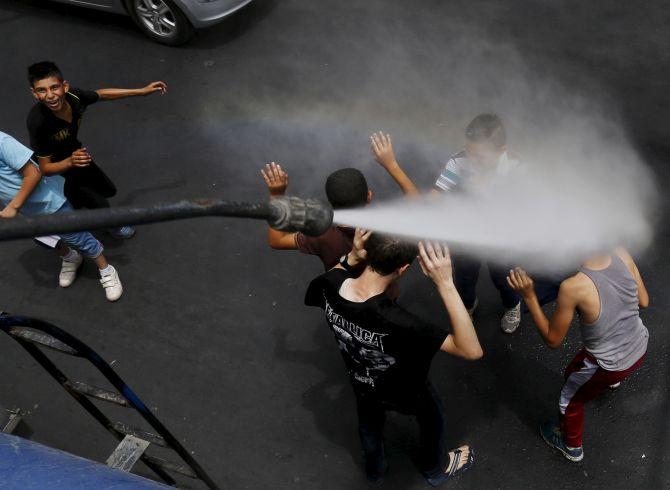 He said sea level rise has increased exposure to storm surges associated with tropical cyclones.
Noting that the Paris Agreement came into force in record time and with record global commitment, he said that the WMO will support the translation of the Paris Agreement into action.
"WMO is working to improve monitoring of greenhouse gas emissions to help countries reduce them. Better climate predictions over timescales of weeks to decades will help key sectors like agriculture, water management, health and energy plan for and adapt to the future.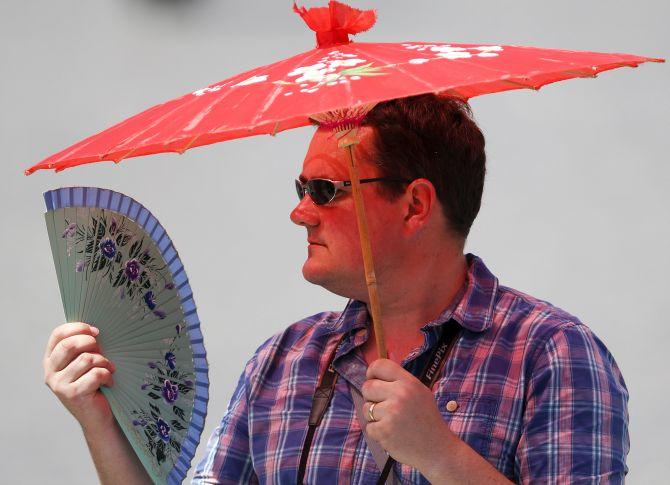 "More impact-based weather forecasts and early warning systems will save lives both now and in the years ahead. There is a great need to strengthen the disaster early warning and climate service capabilities of especially developing countries. This is a powerful way to adapt to climate change," said Taalas.
Photographs: Reuters, Getty Images