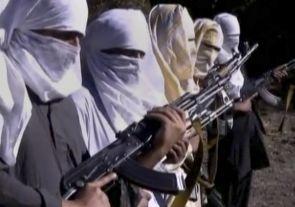 The Pakistani Taliban have sacked their official spokesman for issuing threats to Afghan Taliban, signalling internal fissures within the ranks of the terror outfit.
The decision to replace Ehsanullah Ehsan was taken last month in a meeting headed by Tehrik-e-Taliban Pakistan chief Hakimullah Mehsud in Miranshah, North Waziristan, but the announcement was made through a letter on Tuesday.
"After unanimous decision by the Shura, we have removed Ehsanullah Ehsan over a statement against the Islamic Emirate (Afghanistan) which created mistrust between Pakistan and Afghan Taliban," the letter said.
The letter did not name the new spokesman but sources said that they had appointed Sheikh Maqbool as Ehsan's replacement.
The new spokesman belongs to Orakzai tribal region, they said.
Sources also said that the new spokesman may continue to use Ehsanullah Ehsan as an official name which is established practice among the militants.
Ehsan lost confidence of the group after siding with commander Omer Khalid, a Taliban leader in Mohmand tribal district, in recent fight between his forces and Lashkar-e-Tayiba operatives present there.
There were also reports that Afghan Taliban sent militants to fight on the side of the LeT which angered Ehsan who also belonged to Mohmand and was previously spokesman of Omer Khalid.
The sacking of Ehsan signalled simmering tensions among various groups ahead of withdrawal of the US forces from Afghanistan next year, sources said.
According to reports the number of rebel factions have increased over the years, mostly due to infighting and encouragement by the Pakistani agencies to create rival group for advantage.
Formed in 2007, Tehreek-e-Taliban Pakistan is a group uniting various militant factions operating in Pakistan's restive northwestern tribal areas along the Afghan border.
Former cricketer-turned politician Imran Khan on Tuesday told media in London, where he has gone for a medical checkup, that at least 35 militant groups were operating as the Taliban in Pakistan.
Image: Pakistani Taliban soldiers receive training in South Waziristan
Photograph: Reuters